Ants on a tree is a very delicious food and many of your friends also like to eat it. Today I will share with you how the chef makes Ant on the Tree. The ants on the tree made according to this method is very tasty, very delicious, and the vermicelli is strong and smooth. So let's go and see how to make this ant on the tree together.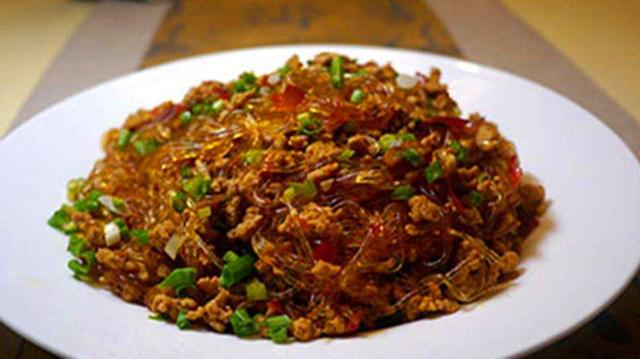 【Ants on the tree】.
Ingredients] Noodles, streaky pork, red pepper, ginger, garlic, shallots, cooking oil, soy sauce, thirteen spices, chicken broth, salt
[Making Steps]
1.Let's prepare the ingredients. A handful of noodles, a piece of pork, and a lean, fatty piece of pork. It's even more delicious and flavorful. Then we prepare a red pepper, a small piece of ginger, a small onion and a few cloves of garlic. Once the ingredients are ready, let's start preparing the seasoning. Table salt. Once all the necessary ingredients have been prepared for it, start making the simple, tasty and delicious ants on the tree.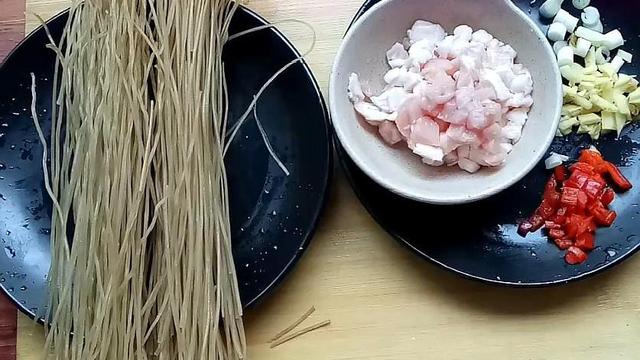 2.Next, let's process the ingredients and heads we've prepared, put the handful of vermicelli we've prepared on a plate, and then Set it aside again for later use, give it the prepared giblets to cut into small dice and clean them before cutting. After cutting, put it in a small bowl and then set it aside to be used.
3.Handle the prepared red pepper a little bit, and remove the chili seeds. Then cut the red pepper into long strips and then into small dice, and after that put it on a plate to be used. Peel the onion, ginger and garlic, peel the peel, wash the wash, after the wash we have to give it all chopped into small leaves. The chopped green onions and shallots are cut separately to give them a separate opening, as the white onions are used first, then the shallots.
4.Once all the ingredients and heads have been processed, we'll start cooking. Once the water is boiling in the pan, we put the vermicelli in and scald it until it becomes very soft. Scoop out the vermicelli and set it aside to control the moisture.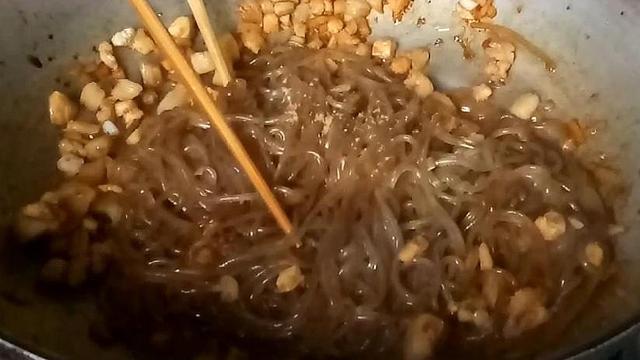 5.Pour out the water in the wok, and then heat the wok, steam dry wok water, and then into the cold oil, oil is hot, we put the cut meat into stir-fry, stir-fry until the meat changed color and excess fat are stir-fried out, we add onion, ginger and garlic, and then continue to stir-fry, stir-fry the aroma after adding the right amount of soy sauce, continue to stir-fry, stir-fry evenly after we add the right amount of water.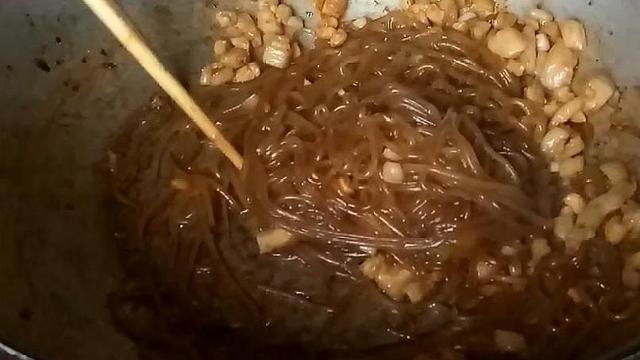 6.After stir-frying them evenly, we put the hot vermicelli in and stir-fry them, keep stir-frying them, because they are very easy to burn.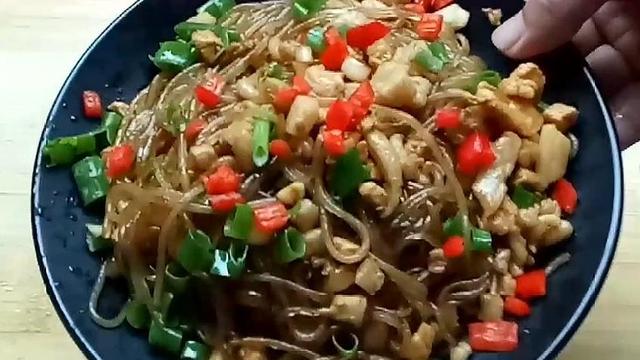 【Tips】.
1, the prepared vermicelli should be fat and lean, the ratio of fat and lean meat is best 3:7.
2, vermicelli can be put in boiling water to cook, but be careful not to cook extremely soft, or put in warm water to soak soft, but personally I think it is better to use boiling water to cook the vermicelli is stronger.
Well, that's all I have to share with you today, welcome to watch Uncle's Food Journal, where we provide you with healthy and delicious recipes! , cooking tips, cooking is actually easy! If you like it, you can give me a free compliment, thank you for your support!
This article was originally produced by "Uncle Food", without permission, is strictly prohibited to transport plagiarism, thank you for your cooperation!