When doing boiled peanuts, some people directly boiled, some people first soaked in water, are not right, teach you the right way!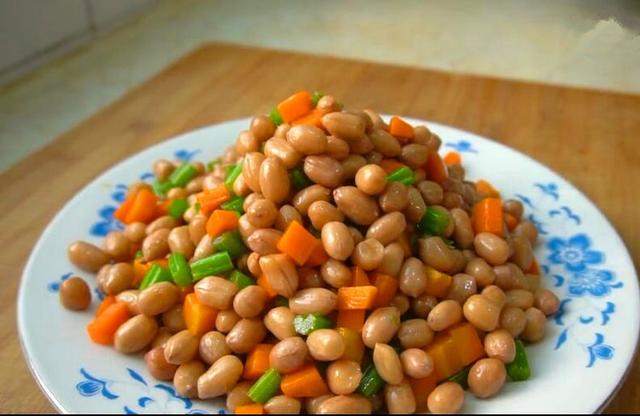 Boiled peanuts most have eaten, especially the northerners winter drinking absolutely no less boiled peanuts this dish, cooked in advance. Whenever you want to eat it, just dig into a plate, it goes well with wine, and I'm going to cook something salty for the kids and spicy for my dad. The kids eat it as a snack, the dad as a next dish. Boiled peanuts, must not be directly cooked, more than do this step, peanuts and crisp and taste, really fragrant.
When it comes to boiled peanuts, many people do not crisp out and do not taste, eat a little bit of face feeling, in fact, when doing boiled peanuts! , many people make the first step wrong, they should start by soaking the peanuts in water with seasonings overnight Peanuts will be crisp, and cooking time should not be too long, after cooking the peanuts do not directly out of the water to control dry, to use the water to cook peanuts Soak all the time and dig in whenever you want so that the peanuts will be flavorful, here's how I made the boil Peanut bar! Do boiled peanuts, some people directly boiled, some people first soak water, are not right, teach you the right way.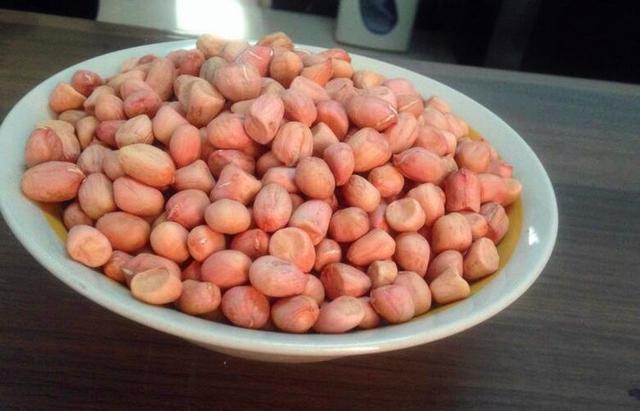 First of all, go to a small pot, the peanuts with fresh water rinsed several times, and finally add no more than peanuts in fresh water, put the right amount of salt, soak overnight, after soaking peanuts grain full, which fully absorbed the water, but also has been tasty.
Peanut rice soaked out of the pot, add the right amount of water, add salt, pepper, star anise, ginger, cinnamon, boil the fire, boil the soaked peanuts put in, boil for five minutes, turn down the heat to stew for ten minutes, turn off the heat and cover the lid and stew for ten minutes.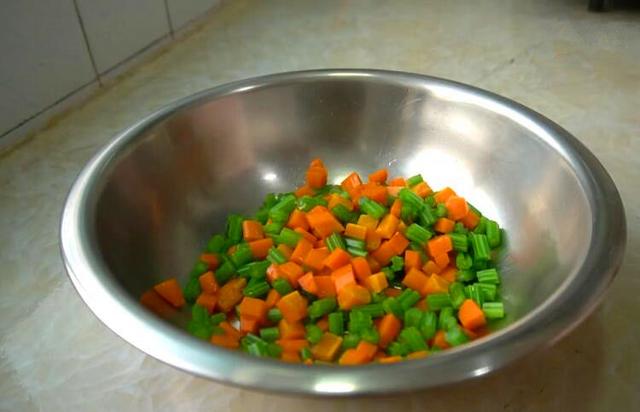 Cooked peanuts even water with peanuts are poured into the pot, when to eat when to fish out, eat how much to fish out, remember not to fish out at once, eat incomplete words in the water soaked with not bad, but also peanuts more tasty.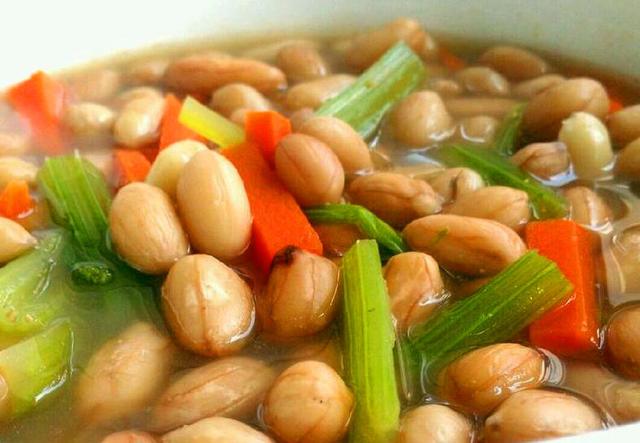 Before eating the peanuts out on the plate, cut a little diced carrots and celery, in a pot of water, break the water can be, blanching When the time comes, you can put some cooking oil in the pan, this will brighten the color of the carrots and celery, blanched diced carrots and celery Place the peanuts in the peanuts, add a little sesame oil, toss to coat and you're ready to eat. (You can also blanch the diced carrots and celery ahead of time, and soak them in a piece with the peanuts to make the vegetables more flavorful.)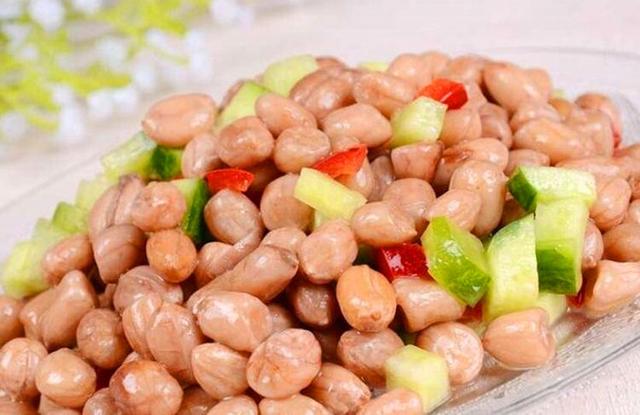 [Note]
1, before cooking peanuts, to soak peanuts in light salted water overnight, can make peanuts absorb expansion, after cooking peanuts more crisp, but also peanuts taste.
2, the cooking time is not too long, about fifteen minutes, and after cooking peanuts do not directly out, it is best to cook peanuts on the soup soaked, so that is more flavorful.
3, diced vegetables can be eaten with the blanching, if you want to eat a little salty strong, you can cook peanuts after the diced vegetables will be blanching, as with peanuts on the boiled peanuts soaked in water.
Well, here we finished the boiled peanuts, you can cook peanuts at home when you can not directly boiled Oh, the first peanuts in lightly salted water soaked overnight and then cooked, so that the cooked peanuts are crisp and flavorful.
Welcome collection and attention! Have a great day~