Folks, we all know.(chicken) eggIt is one of the most common ingredients in our daily lives, and arguably, one of the most popular. When we think of eggs, we might think of tomatoes scrambled with eggs, or leeks scrambled with eggs, or something like that, butThere is actually another ingredient that tastes even better when scrambled with eggs, and that ingredient is beans.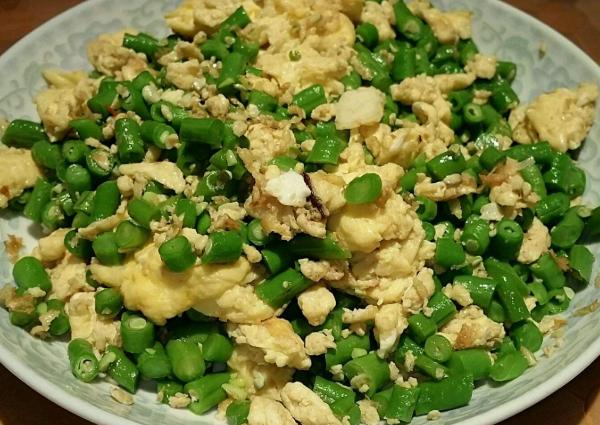 Doujiao, also known as cowpea in some areas, is a legume, but like navy beans, it is mainly made from edible pods.There are many ways to cook beans, such as stir-fry, stir-fried meat, deep-fried, etc., but few people would use beans to scramble eggs, so I've never tried it. If you've been, you would never have thought how delicious beans and eggs are together. Here's the short version.scrambled eggs with beansThe way to do it, let's see.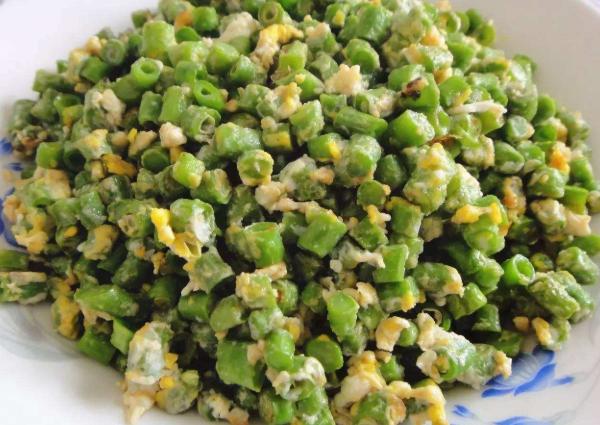 【Ingredients】Beans (small handful), eggs (two), soy sauce, salt, garlic, small onion sticks
[Practice]
1, first of all, we prepare the ingredients before frying, clean the beans, then use a knife to cut directly into about 1 cm long Small grains, cut up and put in a container for later use. After cleaning the small onion stalks, cut them into onions for later use, peel the garlic and cut them into garlic chips or garlic powder for later use.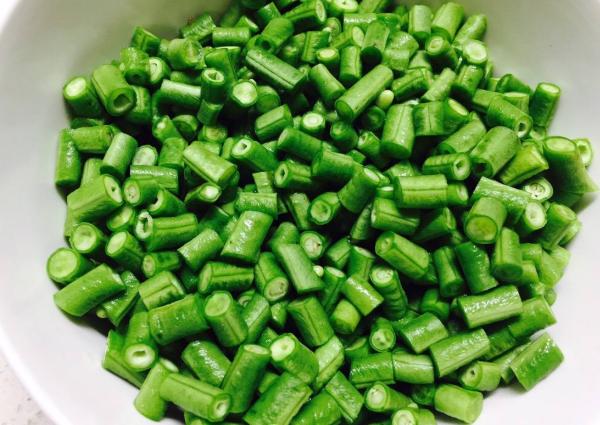 2, beat the eggs in a bowl, and then use chopsticks to mix well into egg mixture, mix well and then set aside for later.
3、After the ingredients are ready, we will blanch the beans first. The beans will be boiling water in a pot for about 3 minutes to remove the water to reserve, in the blanching and cooking time remember to add a little salt and cooking oil.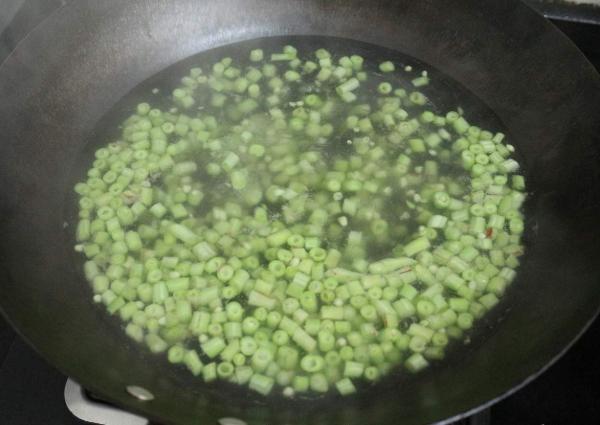 4, bean blanching good to continue to heat the oil, the oil is hot and then pour the egg mixture into the pan and scrambled into egg flowers, stir-fried solidified immediately Sheng up, do not scrambled too old.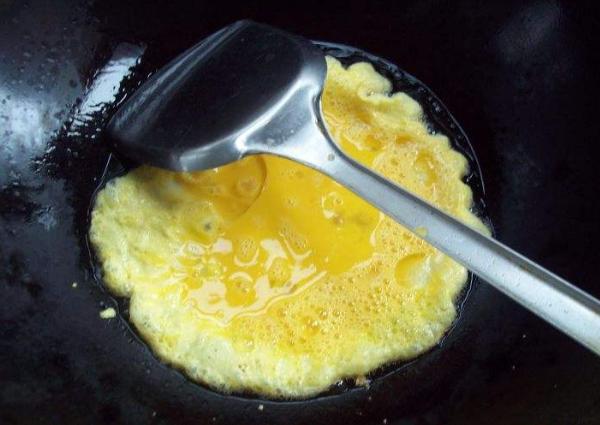 5, then continue to heat the oil (If there's enough oil left after you've fried the flowers, don't add more.Then add the garlic and green onions into the pan and stir-fry, then add the bean pods into the pan and stir-fry, then add some light soy sauce, sprinkle a little salt and stir-fry evenly, and finally pour the egg flowers into the pan and stir-fry evenly, so that you can almost get out of the pan.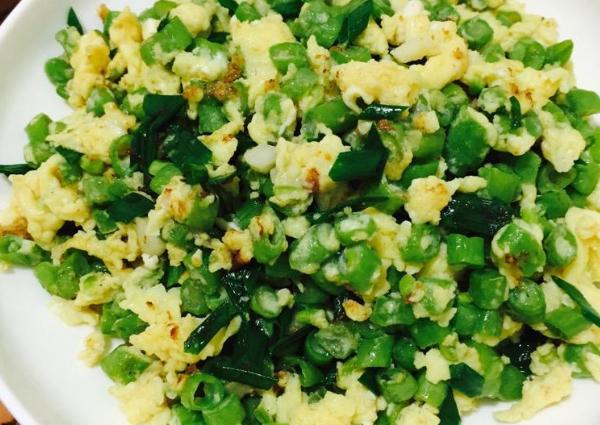 [Tip at the end of the article]
1, beans are not easy to cook, remember to blanch before frying it onceAfter that, when you add the soy sauce, you also need to stew for a while to taste.
2, blanching salt is added to make the beans more flavorful, while cooking oil can prevent the beans wilted and discolored.