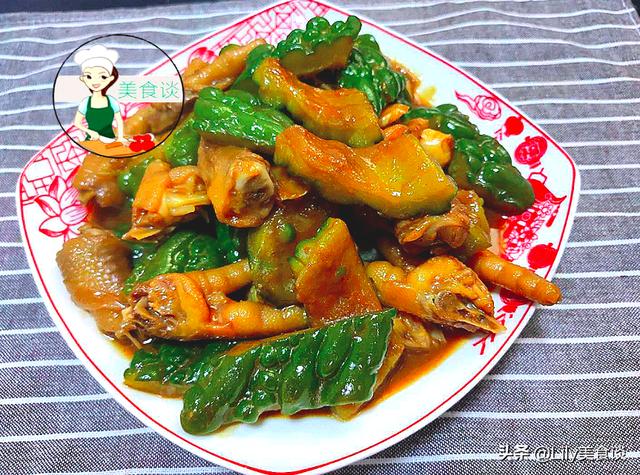 In the summer, eat cucumber as eating it, crisp and tender, clearing the mind and eyes but also in addition to irritable, now the right season. The weather is getting hotter and hotter, every hot day, people's mood is easy to follow the irritable up, this time we want to eat some! Refreshing and refreshing appetizing food, usually pay attention to the summer heat and drink more water. The seasonal vegetables suitable for summer eating quite a lot, winter melon, cucumber, bitter gourd and so on are not to be missed in the summer to clear the heat of summer vegetables, than The bitterness of bitter melon many people are more willing to choose to eat cucumber, fresh and crisp, big summer made cold dishes shoot cucumber eat simple and delicious. In fact, cucumbers are suitable for eating all year round, more suitable for eating bitter melon than cucumbers in summer. It's just that bitter gourds taste slightly bitter, so many people avoid them, especially children, basically touch are not willing to touch.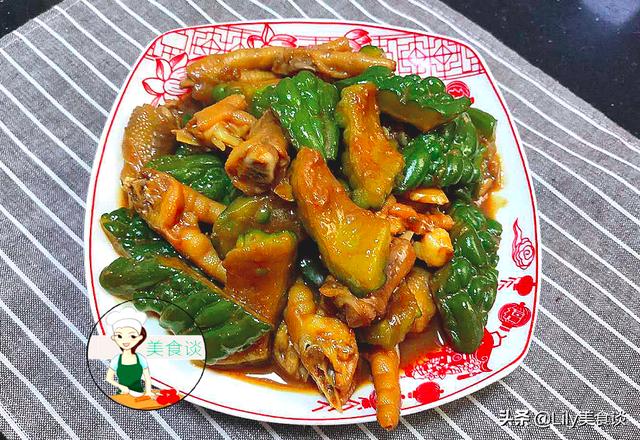 Bitter melon in our local also called "cold melon", because it contains bitter elements, so it will taste slightly bitter, but also because of the This bitterness, which gives bitter melon bittersin, is a great heat reducer and also strengthens the spleen and stimulates the secretion of gastric juices, promoting the The effect of appetite. In addition, bitter melon also contains an alkaline substance hot days eat it can not only quench your thirst, but also clear your mind and eyes, remove irritability. . Bitter gourd is a perfect seasonal vegetable for summer. If you like bitter gourd, you'll like its bitterness, and if you don't like the bitterness, it's a bitter gourd with no "soul". The bitter melon is so good, but it's still not a favorite vegetable, so parents have to make an effort to eat it.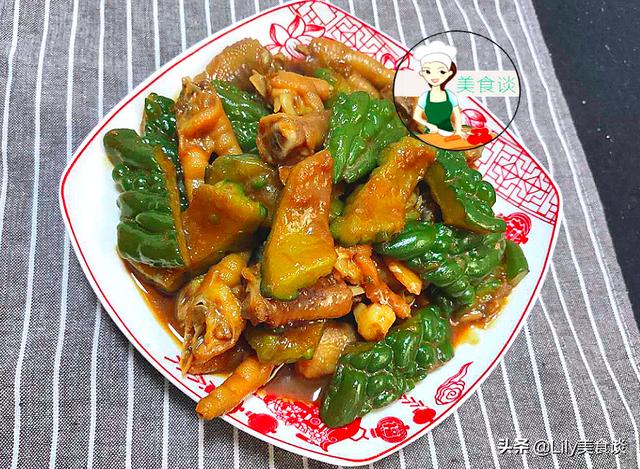 If you want to reduce the bitterness of the bitter melon is also a method, soak it in salt and squeeze out the bitter water and then blanch and stir-fry it, so it's basically no bitterness. , if you don't like bitterness, you can try this method. Our family will eat bitter melon to retain this bitter taste, but will be accompanied by some meat dishes together with cooking, so meat and vegetables with a more comprehensive nutrition! At the same time, the freshness of the meat dishes can also neutralize a certain amount of bitterness, nutritious and delicious not too bitter, children can also accept. Bitter melon can be stir-fried with many meat dishes, such as beef, pork, chicken and so on, all have their own flavor. Chicken feet, chicken feet and bitter melon slightly bitter, together very appetizing and delicious and rice, the practice is also very simple. This dish is best eaten in the summer, although difficult to eat, but good for the body, clear the mind and eyes, simple and nutritious. Next, take a look at the details of the practice.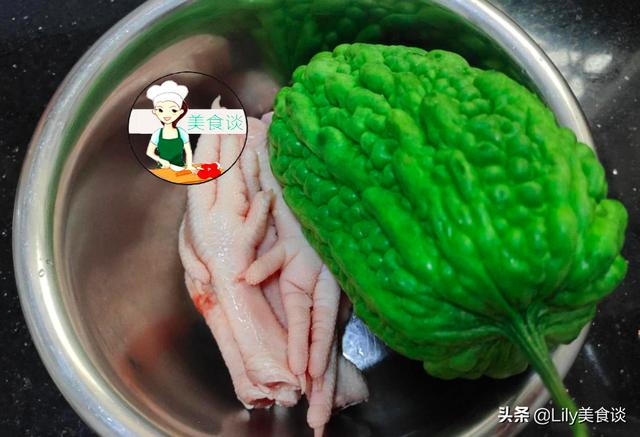 Bitter melon stew with chicken feet].
Prepare ingredients: 6 chicken feet, a bitter melon, garlic, ginger and green onion slices to taste.
Ingredients to prepare: salt and oil, light soy sauce, oyster sauce.
Detailed instructions.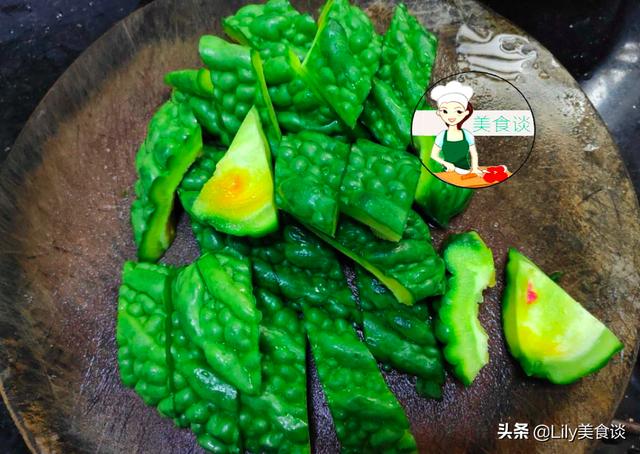 1, bitter melon to remove the melon capsule, wash and cut into pieces for use. It is recommended not to cut too small because of the stewing.
2、Cut off the nails of chicken feet, cut into small pieces and wash the pieces to be used.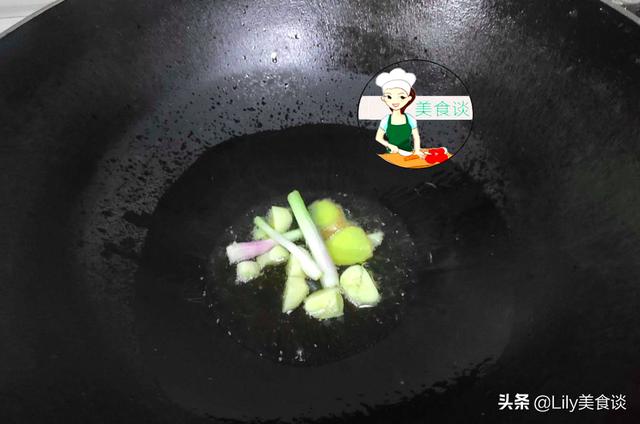 3, the pan heated, hot pan cool oil in the garlic, ginger and onion stir fry out the aroma.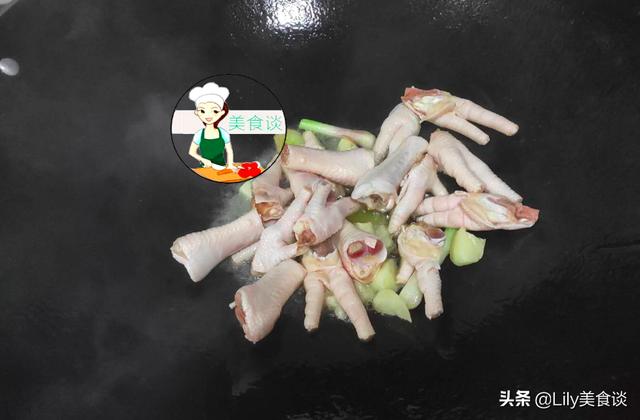 4, add chicken feet to the pan and stir-fry for a moment.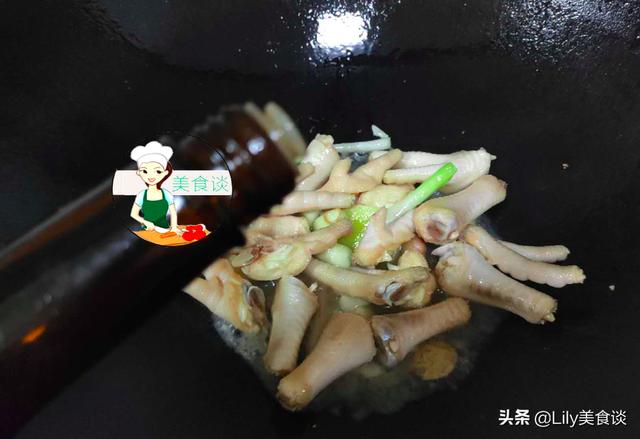 5, add some light soy sauce, oyster sauce and soy sauce with the pan and stir-fry evenly.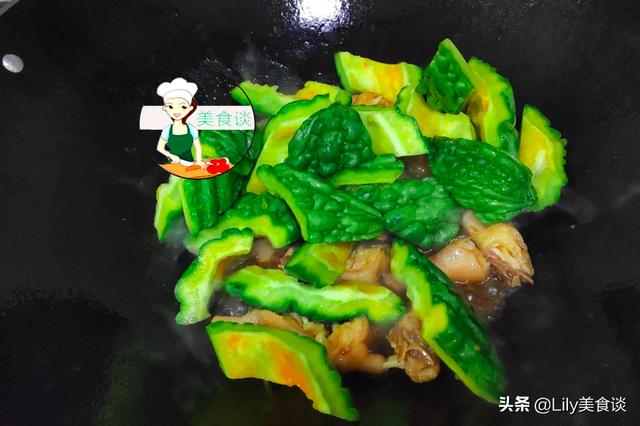 6, add the bitter melon pieces in the pan and stir-fry evenly.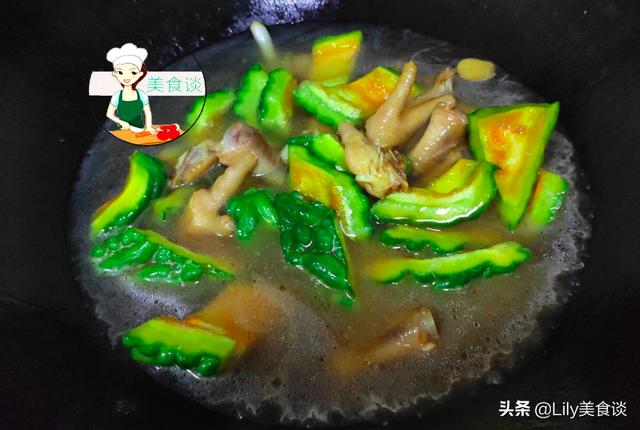 7, add the right amount of water to cover the lid and stew until the juice thick, ingredients cooked, and finally add a little salt to taste.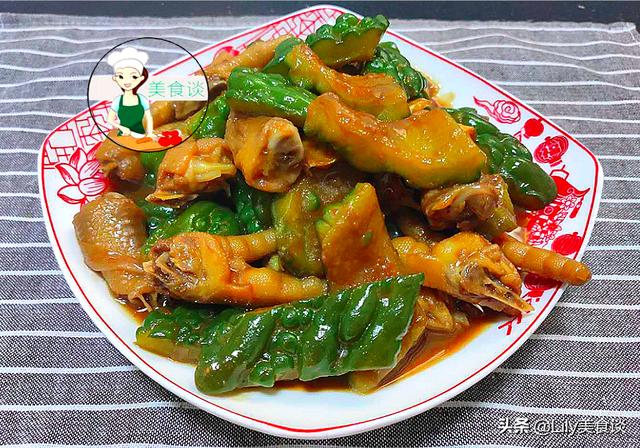 This is a homemade version of: bitter melon stewed chicken feet will do it, so stewed out of the chicken feet fragrant flavor, but also with the fragrance of bitter melon, bitter melon absorbed chicken feet soup has become particularly fragrant, bitter taste is also light a lot, very appetizing delicious and rice, eat it in the summer is no more appropriate, fragrant nutrition, but also clear heat, suitable for the whole family to enjoy together, do not like to eat bitter melon children, so with stewed out of the bitter melon children can still accept, simple and delicious practices to share with you, like to try Oh.
Lily Food Talk Cooking Tips.
1, chicken feet are recommended to cut some small pieces, so that the stew is easier to taste, cut the nails so that it is more convenient to eat. Chicken claws can also be replaced with chicken wings and chicken meat.
2, bitter melon here can be cut into some large pieces, because of the need to stew, cut too small easy to cook soft, affecting the taste.
3, the taste can be convenient according to personal preference to match, this is light and fresh, like to eat spicy can also add the right amount of chili stewed together, is also very appetizing to eat.