It's a great way to get the most out of your dumplings, but it's also a great way to get the most out of your dumplings.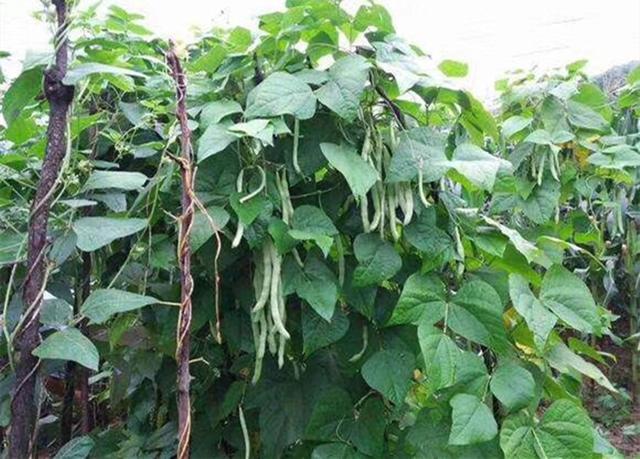 Hello, I'm Silly Sister Food, the only thing in life that can't be denied is good food and beautiful scenery. This summer white kidney beans are particularly cheap, the market many big carts full of beans, there are 5 yuan for 6 pounds, 5 yuan for 7 pounds, it is so Cheap, basically one bag per person, I also bought 10 yuan, home to wrap and dumplings to eat. Today I'm going to share with you how to make dumplings with kidney beans, which is even fresher than leek and fennel.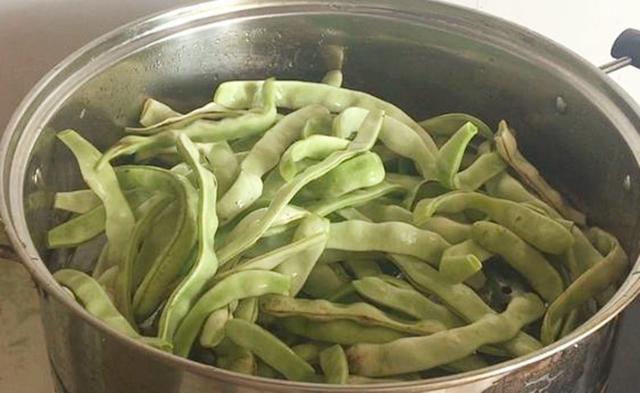 The white kidney beans are called "old and young" in our local dialect, also known as beansprouts. This name. Kidney beans are the most popular food in my family in summer, and I didn't know you could make dumplings with them. Dumplings, light flavor to promote digestion, children love to eat. First pick and wash the beans, put them in a steamer and steam them until they are cooked for 8 minutes, some people like to blanch them, steaming is better than blanching for taste and nutrition. Not easy to lose, remember not directly chopped to make dumpling filling, not easy to cook, sandwiching raw words will affect health.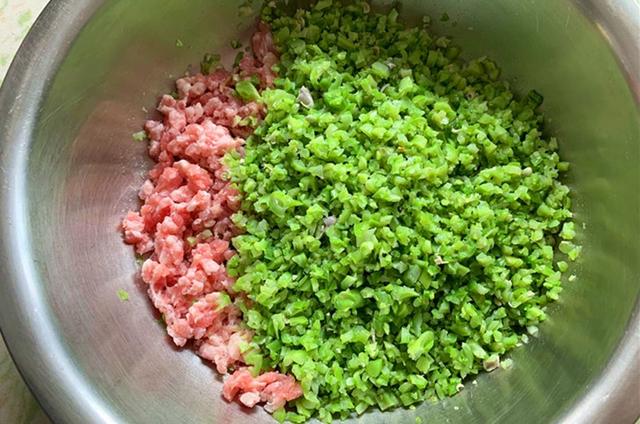 Mince the steamed bean curd after it cools, take a small piece of pork and mince it, add some ginger, cooking wine and a little bit of tasty food and mix well. Marinate for 15 minutes to flavor the meat mixture. Beans are less watery, so they must be paired with the pork to make them tasty without drying out.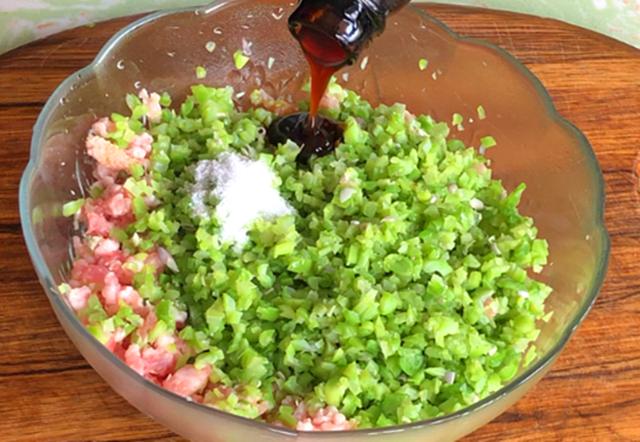 Pour in the beansprouts, add some salt, voracity, oyster sauce and cooking oil and mix well.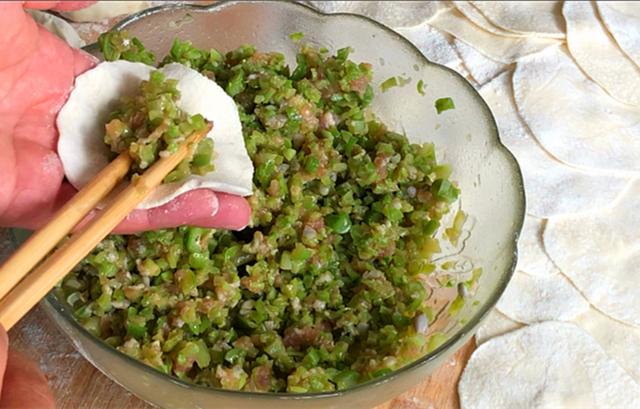 Take a dumpling skin, put the bean curd filling on it, and pinch a dumpling and it's ready, it takes minutes to finish a big pot, you can wrap some more at a time, keep it in the refrigerator, it's very convenient for breakfast, you don't need to get up early, cook a pot of dumplings for breakfast, it's nutritious and fast.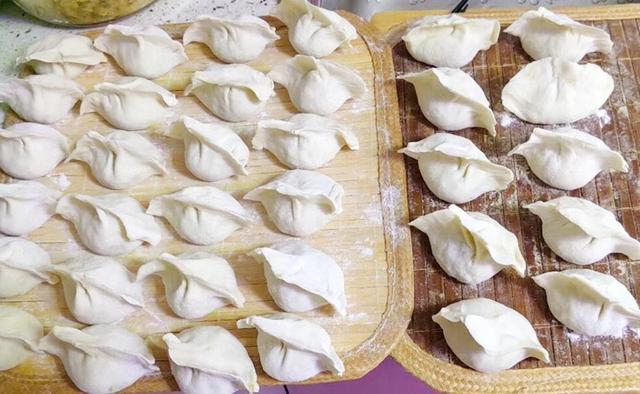 It's a good idea to make your own dumpling skin to make the dumplings more tasty. The taste of the dumplings is greatly reduced. If the skin is broken, it will affect the appearance and taste.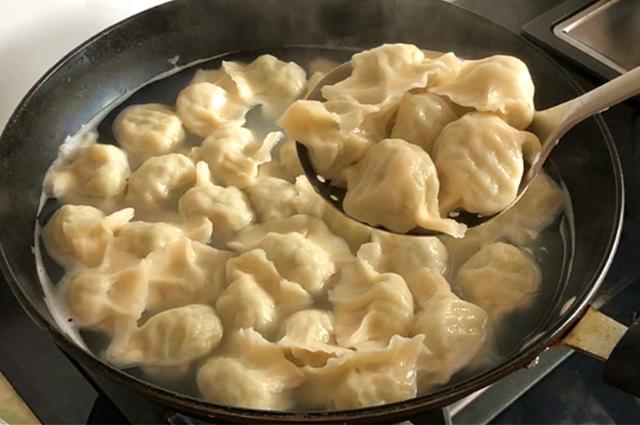 If the skin is too soft, add a little salt to the pot. This will make the dumpling skin strong and hard to break. The next pot to cook 3 open pot, point 2 times cold water will be cooked, many people do not know how long it will take to cook, the easiest way to judge, as soon as you see the The dumplings floated is cooked.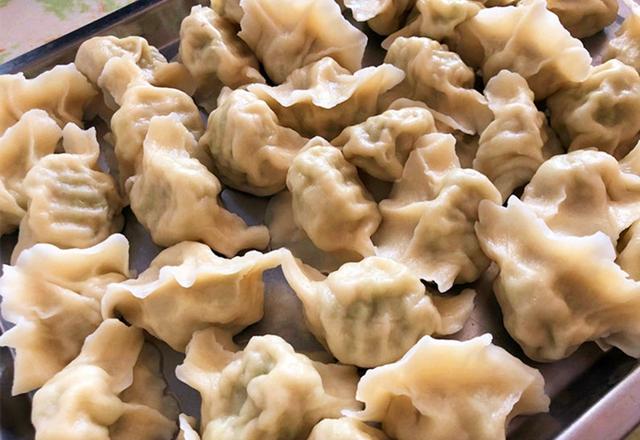 The dumplings are made of bean curd, the skin is strong, the filling is fragrant, you can't even eat 30 of them, they are so delicious. The dumplings are made with kidney beans and leeks, which is more fragrant and fresh.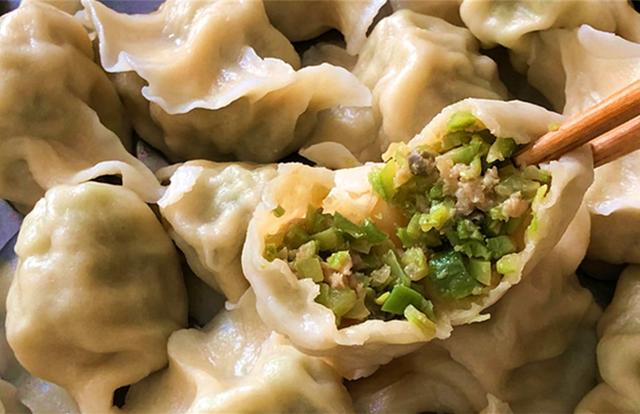 The first thing that you need to do is to make sure that you have a good idea of what you're looking for and what you're looking for.
Tips: 1、Steam the beans 8 cooked before mincing into the filling.2、Marinate the pork first for 15 minutes.3、Dumpling filling should be started when This will ensure maximum tenderness of the beans.
This is all for the dumplings with bean curd filling. A bowl of dumplings stuffed with beans is a great way to start a meal in the summer, and it's even better than eating a big meal. What do you think is the most important thing to pay attention to when making dumplings with bean curd filling? Feel free to leave a message in the comments section to share so that more friends can learn and benefit.