Come on, you see what I've eaten today?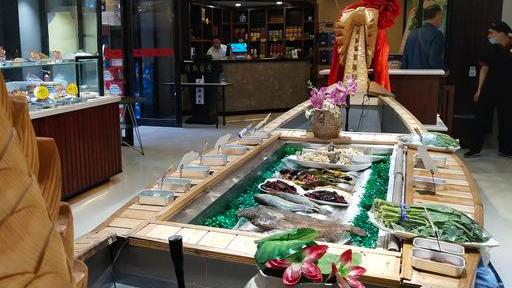 7 people about wine, the evening to a restaurant, usually the relationship is very iron, so will not restraint, ordering food will be casual, without too much emphasis on the point A certain personal hobby. The burden of ordering food is put down to me, and although I don't eat much, it's a small study. Since there aren't many people, and they're all acquaintances, it's a good idea to order a few less and find something refreshing.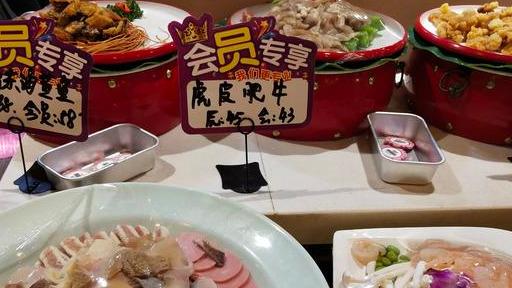 Beef is a bit stuffy, roast chicken is too ordinary, and marinated pig's feet are not cheap and can't be chewed, so look for donkey intestines and roast pork.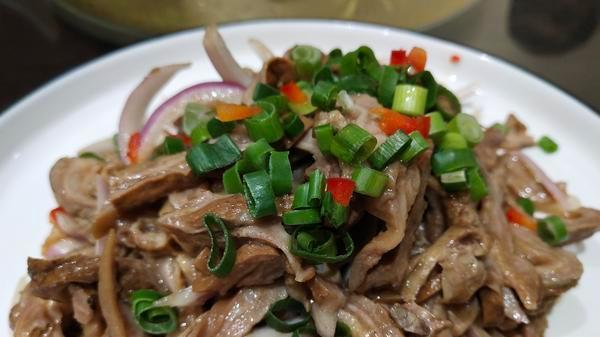 Donkey intestines are the flavorful snack of Shaanxi and Shandong provinces. Donkey intestines" is the first of the eight treasures of donkeys, because of its rotten and delicious, fat and not greasy, it is widely spread that "can shed children his mother, but not donkey intestines". Donkey sausage is cold in nature, which is especially suitable for eating in the hot season and has the effect of clearing heat and removing toxins.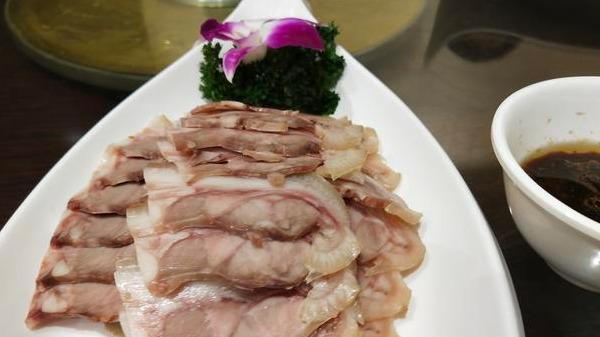 It is also known as "Luo Pot Pork", which means "brined pork". The name "Luo Guan Pork" has to do with a hunchbacked meat steward, whose meat was so delicious that it became a family and was especially popular. Pork is cold in nature, so it's more comfortable when served with alcohol.
It's best to order four cold dishes for seven people, as it's a good combination of meat and vegetables. Since we already ordered two meat cold dishes, the remaining two are of course vegetarian. After looking around, I finally chose the gluten and bamboo shoots.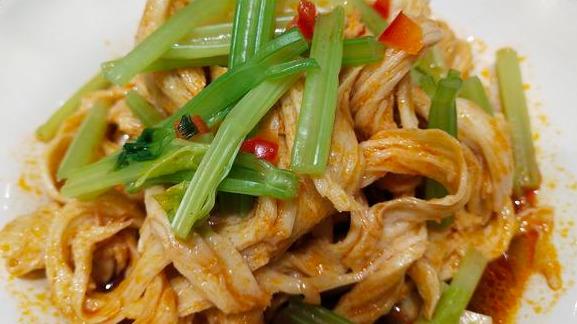 The gluten was once mentioned in Dream of the Red Chamber, rich in protein, and most importantly, tasty, and when you drink it, it looks more comfortable with it because it's chewy.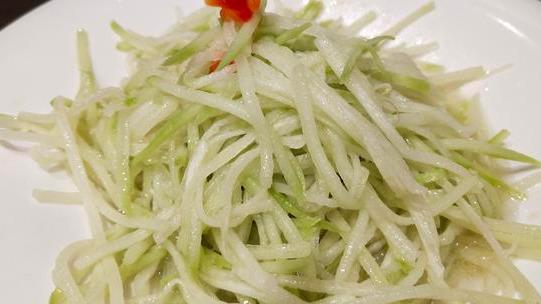 Not to mention the shredded bamboo shoots, not to mention, appetizing, spleen, aids digestion, crisp texture, more suitable for hot days, plus the color of the oil green, very eye candy! The four cold dishes were served, the staff was in place, and they were ready to drink. The four cold dishes were served, the staff was in place, and they were ready to start drinking.
When the wine was in full swing, we ordered four hot dishes, which also made everyone shout? What are the four hot dishes? Continue sharing tomorrow.