Daily food updates, everyone! I'm Purple Forget-Me-Not, a classic eater who loves life, food, and sharing, and every day I'm here to share it with you with the most Simple ingredients to make the healthiest and most delicious home cooked meals, remember to follow me yo!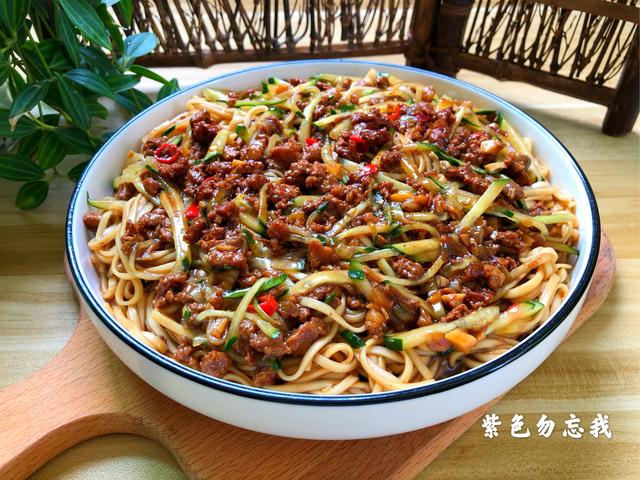 The best way to make fried noodles, the sauce is so rich, you won't even get tired of it for three days, it's so delicious!
Hi, I'm here again to update you on the food, and today I'm sharing with you a fried noodle dish that is so rich in sauce and so good that you lick your plate. When I asked my daughter what she wanted for lunch today, she said she would like some noodles with a lot of sauce. I begged for it, it's so hot in the kitchen, it's a bit hard to cook and stir-fry, it's so much easier to make fried noodles. My daughter said: "Mom's fried noodles were delicious and I didn't get tired of them for three days.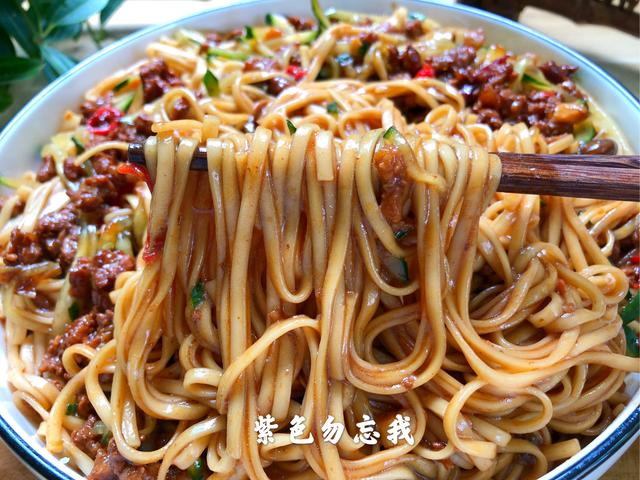 There are many different kinds of noodles and each place has its own specialties. If you don't have a bowl of the delicious noodles, you've been to Beijing for nothing! . Today I'm sharing with you a modified version of Beijing Fried Noodles, which is simple and delicious, and I think it's the best! Deep fried noodles, the sauce is so rich and delicious that you don't even get tired of eating it for three days. I'll share the recipe with you below, if you like, you can try it!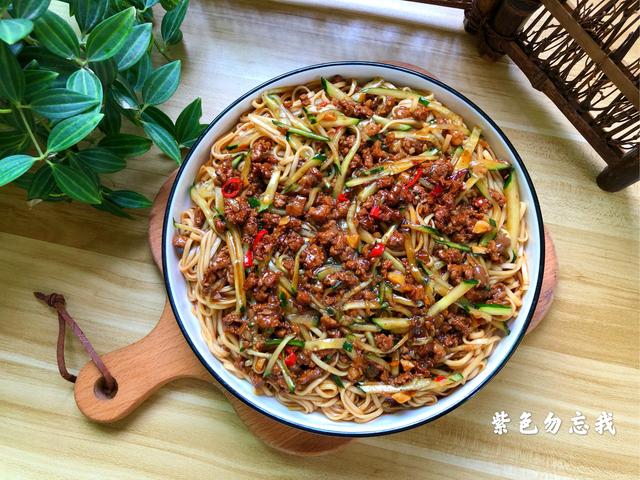 [Deep-fried Noodles] Ingredients: 300g of pork, 1 cucumber, 3 millet chili, 20g of white onion, 30g of garlic, 3 tbsp of soybean paste, 1 tbsp of sweet sauce, 1 tbsp of sugar, 1 tbsp of oyster sauce, 3 tbsp of light soy sauce, 2 tbsp of dark soy sauce.
Cooking method.
Step 1: Firstly, clean and peel the pork, cut it into small dice, and then chop it into mince with a knife.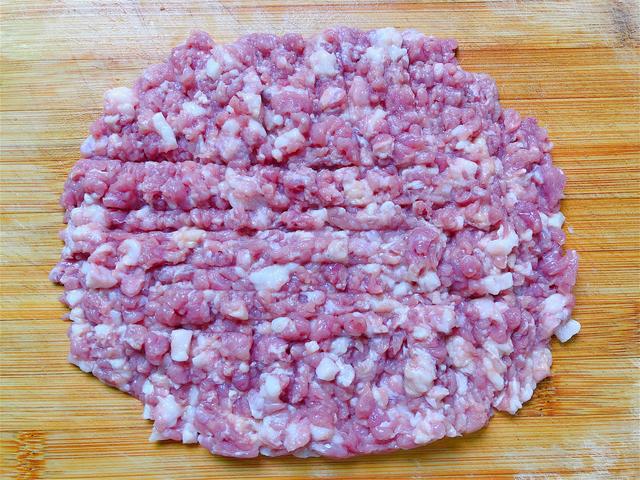 Step 2: Clean the cucumber and cut it into shreds, wash and cut the millet chili into rings, wash the white onion and chop it into small pieces, peel the garlic, wash it and chop it into small pieces.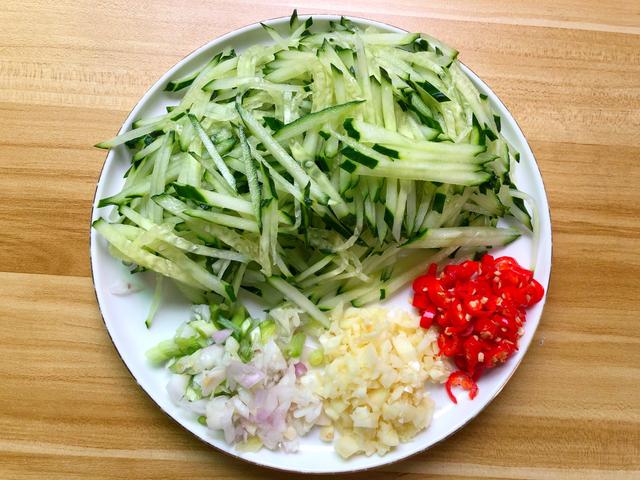 Step 3: Take a small bowl, add 3 teaspoons of soybean paste, 1 teaspoon of sweet sauce, 1 teaspoon of sugar, 1 teaspoon of oyster sauce, 3 teaspoons of light soy sauce, 2 teaspoons of dark soy sauce, mix well.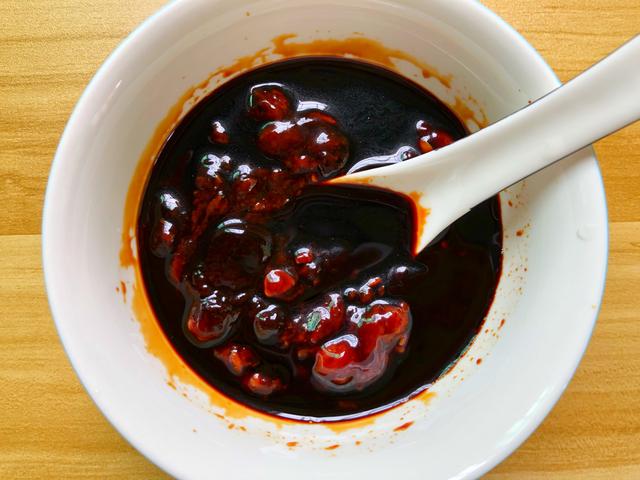 Step4:Heat some oil in a pan and stir fry the minced meat until browned, then add the white onion, garlic, millet and spices and stir fry until fragrant.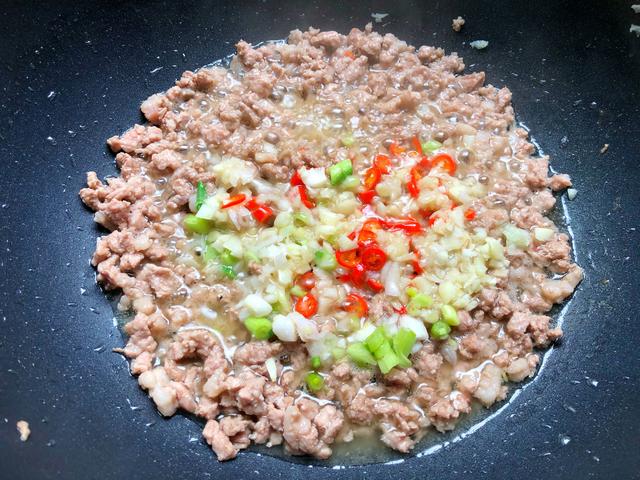 Step 5:Pour in the sauce and stir fry for 2 minutes, then pour in 1 big bowl of water and cook for 20 minutes.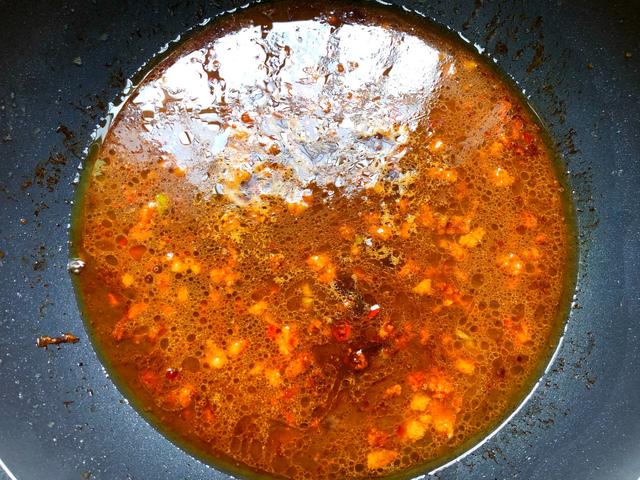 Step 6:Boil until the sauce is thick, then turn off the heat and put it into a bowl for later use.
Bring some water to a boil and cook the noodles until al dente, then run them under cold water.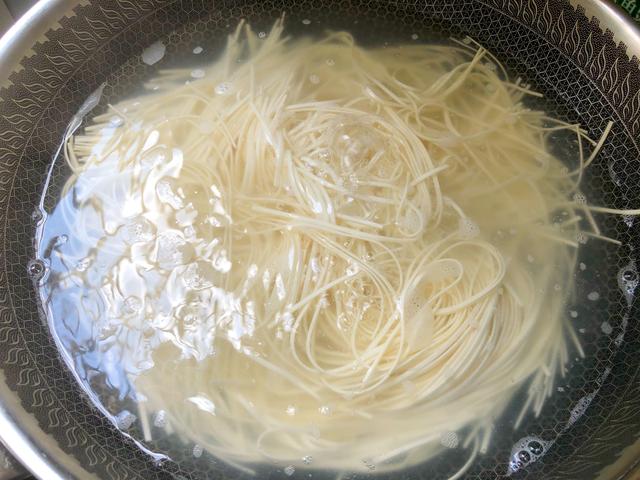 Step 8: Add the noodles to the bowl, add the cucumber and top with the sauce.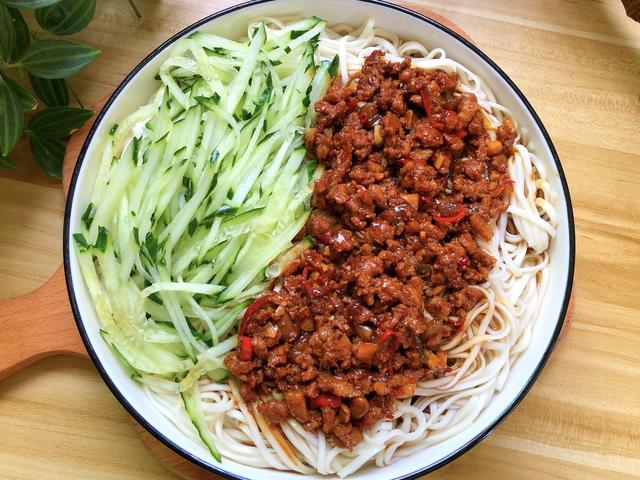 Step 9: the spicy fried noodles will be done, the sauce is rich, delicious to burst, like friends to try it!
Tip.
1, like five spice powder baby, transfer the sauce can add half a spoon of five spice powder ha.
2, like more spicy, add a few more millet spicy can be.
Original, plagiarism will be prosecuted! Hello everyone! I'm the purple forget-me-not who loves family and food! It's been a pleasure meeting you here, and if you like what I've shared too, remember to Like, Favorite and Retweet if you have better suggestions. You can leave me a message in the comments, your support is my motivation to move forward. I'll be sharing some home-cooked meals here every day, and I look forward to sharing and learning from you! Thanks for your support, see you tomorrow!