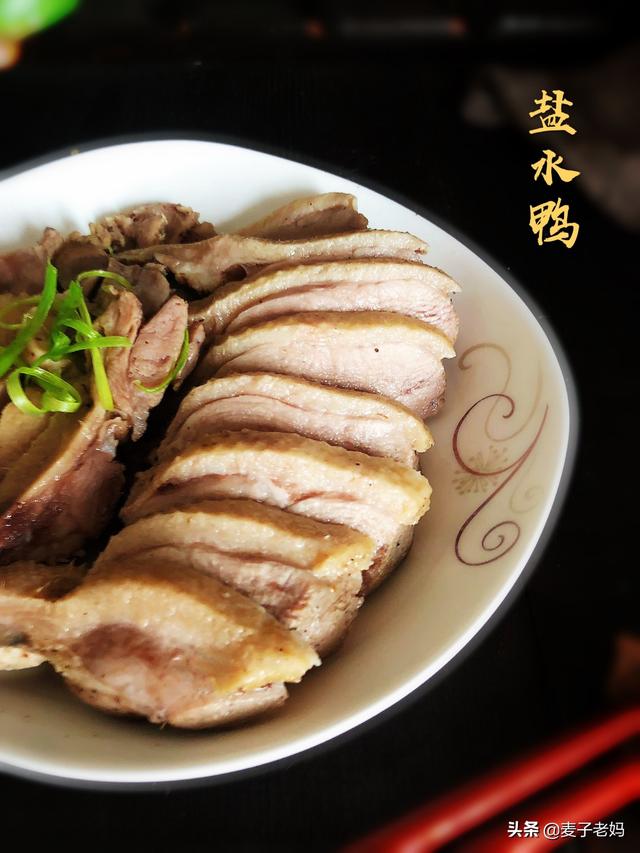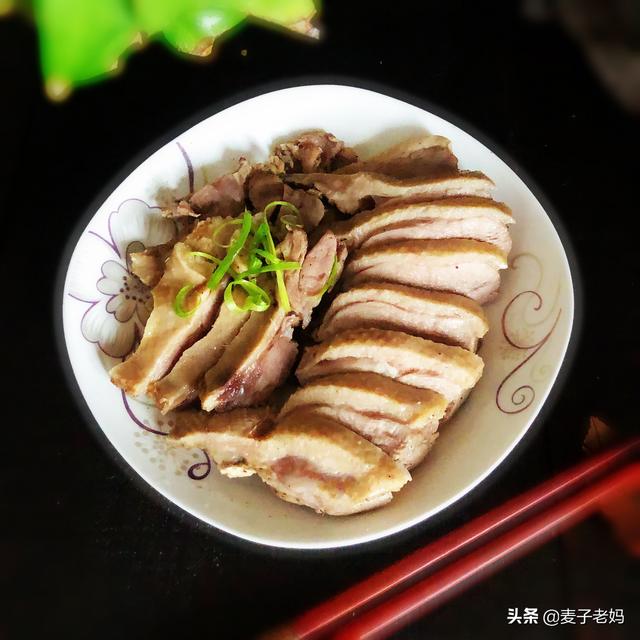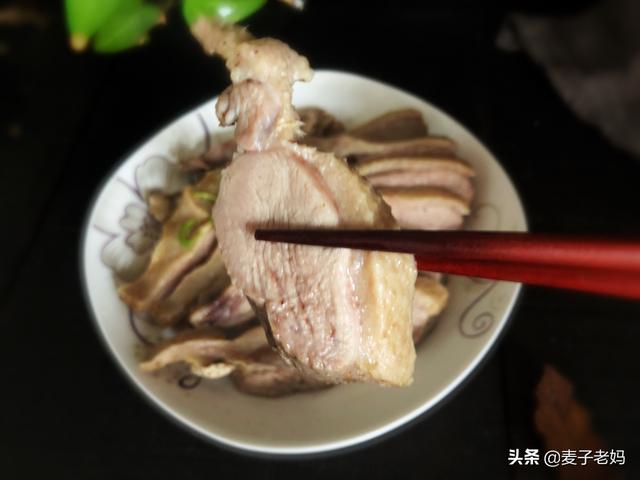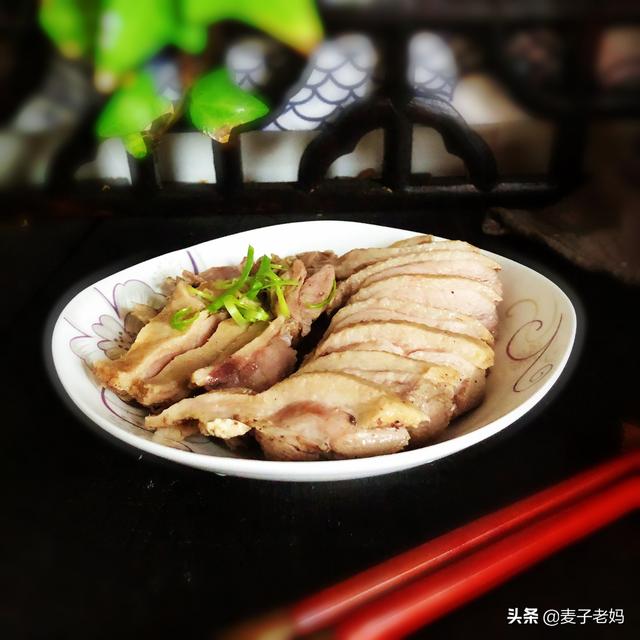 [summer may wish to eat more duck, just three steps to make fragrant, crispy, tender saltwater duck, try it] duck meat is relatively high in nutritional value. It has the advantage of high protein and low fat, and is a very good tonic, as the saying goes: the old duck is better than the tonic in the summer, so it can be seen that duck meat is nourishing to the body. The effect is great. Duck meat is cool in nature, more suitable for consumption in the summer, not only to supplement the hot season in the over-consumption of nutrition, but also can eliminate the summer heat to the human body to bring The adverse effects. Eating duck in the summer is not too fatty and does not cause fire and other problems. There are many ways to eat duck, the most famous one is Peking duck. Of course our duck in Nanjing, Jiangsu province is also very famous, salt water duck is a famous specialty of Nanjing, is one of the Jinling cuisine. It is also called Guihua duck and is a geographical indication product of China. Nanjing has a long history of making saltwater duck and has accumulated rich experience in making it. The duck skin white duck meat is tender, fatty and tasty, with aromatic, crispy and tender characteristics. Today, I made saltwater duck at home, which is a simple home version, the first step is to marinate the duck meat with fried peppercorn salt coating to taste; second step It's to warm the duck up over a low heat, because if it's simmered over a high heat, the duck will age; the third step is to turn off the heat and continue to let it sit for a while longer. It makes the duck meat taste more flavorful and crispy. Just three steps to make delicious salt water duck at home.
[Saltwater duck]
Main ingredients: half a boneless duck.
Ingredients: wine, salt, peppercorns, star anise, cinnamon, sesame leaves, dried chillies, chicken powder, spring onions, ginger.
Directions: 1. this is purchased frozen boneless duck, used half of it, and left to thaw naturally at room temperature.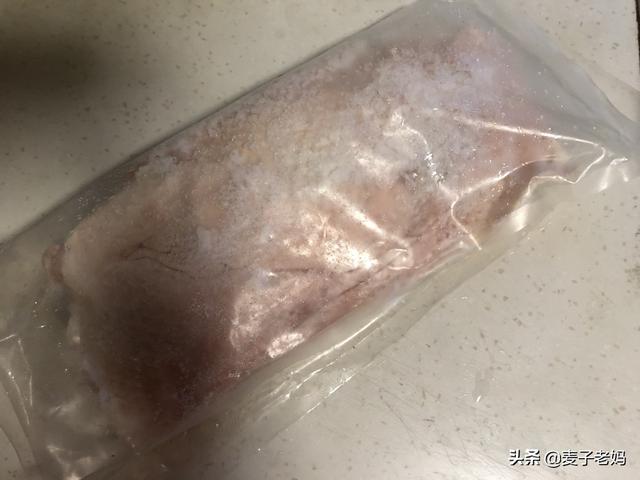 2: Add some salt and pepper and star anise to the wok and sauté for aroma.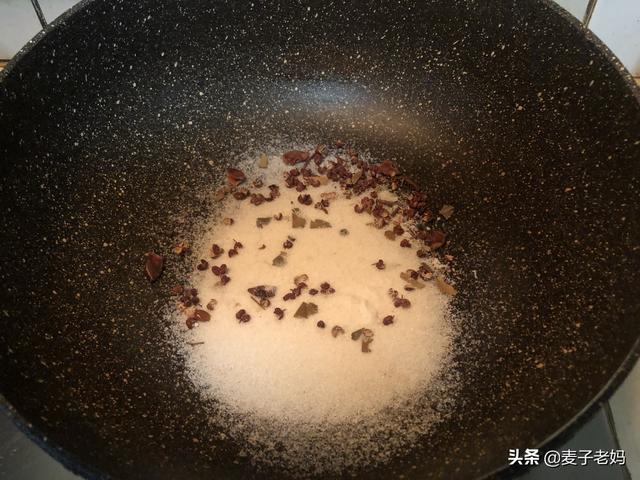 3: Place the sautéed salt and peppercorns and star anise in a blender and puree into peppercorns.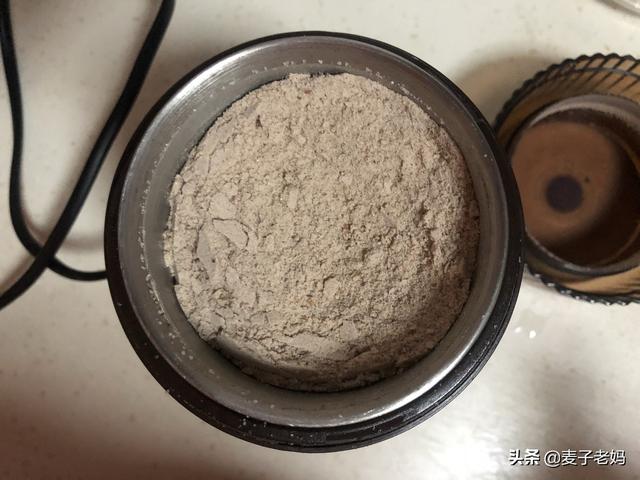 4: rinse the thawed duck meat with water, absorb the water with kitchen paper towels, and sprinkle the pepper salt evenly over the meat.
5, coat one side and then the other side to coat evenly, then refrigerate and marinate overnight.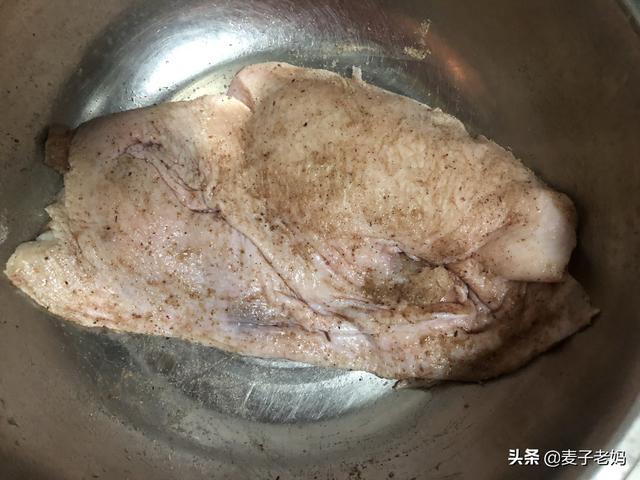 6, add some water to the wok, add ginger, knotted onion, star anise, cinnamon, leaves, dried chillies and peppercorns and stir well.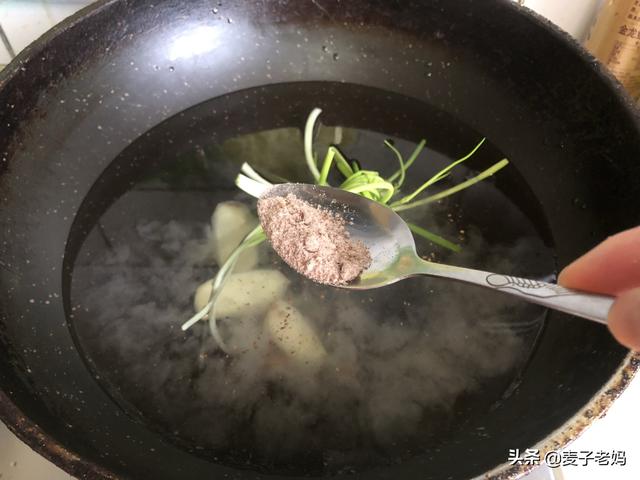 7. this is duck meat that has been marinated overnight.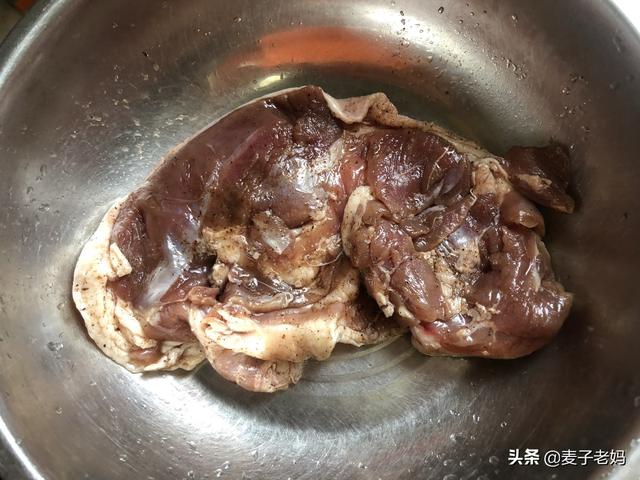 8, place the marinated duck in a pan, add a little wine and cook until the sides of the pan are bubbling and warm it over a low heat for 20 minutes.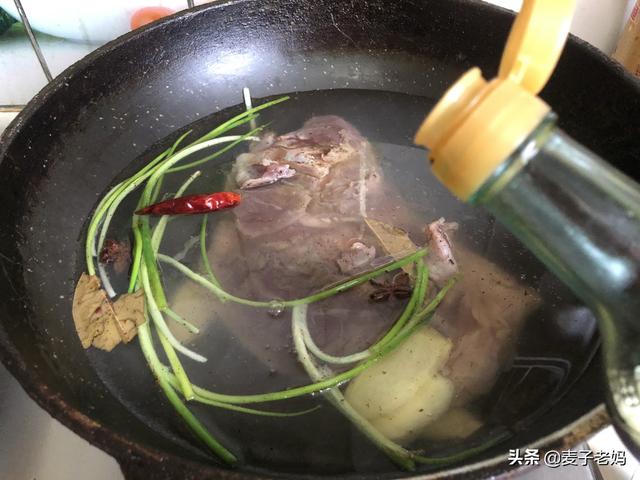 9: After 20 minutes of cooking, turn off the heat and continue to simmer for 15 minutes.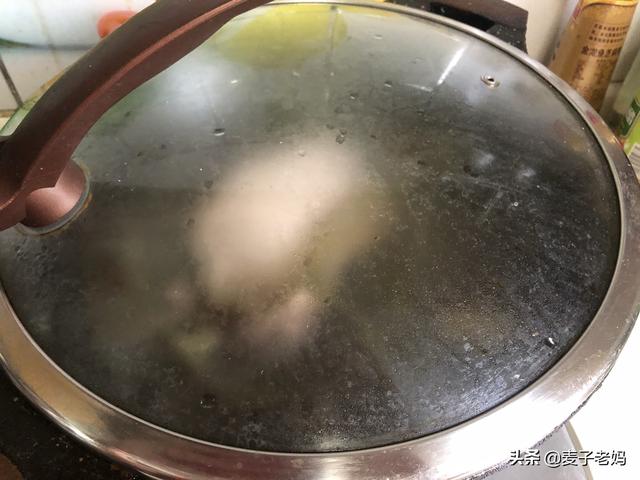 10: When time is up, drain the duck and let it cool.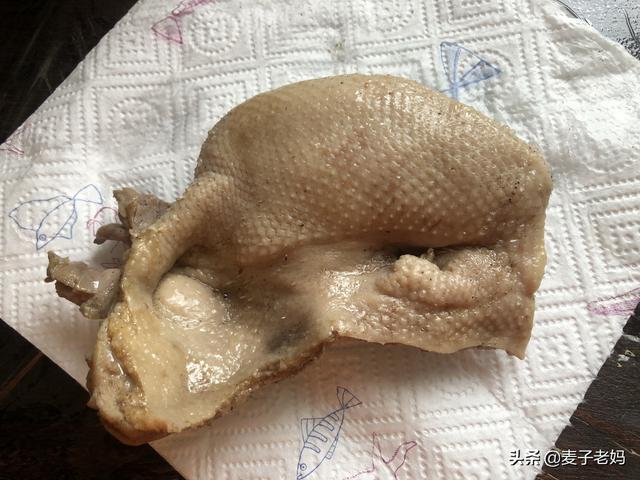 11, then cut into small strips to serve.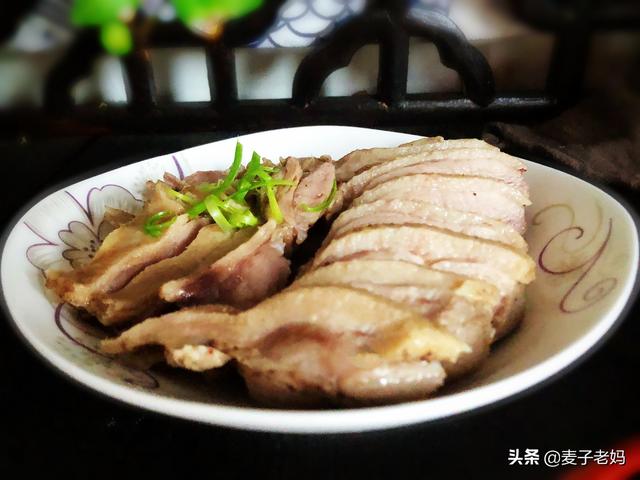 That's all I have to share today, so if you have any food suggestions you can leave me a comment. I'm Wheatmom, a working mom who loves food and travel, and I update at least one piece of food content every day. Follow me if you like it! More compliments and shares are welcome! Your support is my biggest motivation in my self-publishing journey!