Transparent, thin slices, put in the frying pan, "bang" immediately rise up, bloom into a wanton white flowers! The surface is covered with tiny honeycomb holes, so it's impermeable. It's full of oil flavor, and there's a smell of shrimp. And not like other fried things like eating a mouth full of oil, greasy too panic. A piece of light, does not occupy the stomach, do not worry about eating too much, but also good and good to look at and delicious, before the meal a foreign porcelain bowl, than anything else! The snacks are popular, adults and children love them, and the elderly have no trouble eating them, which is great!
Having said that, have you guessed what I'm going to say yet?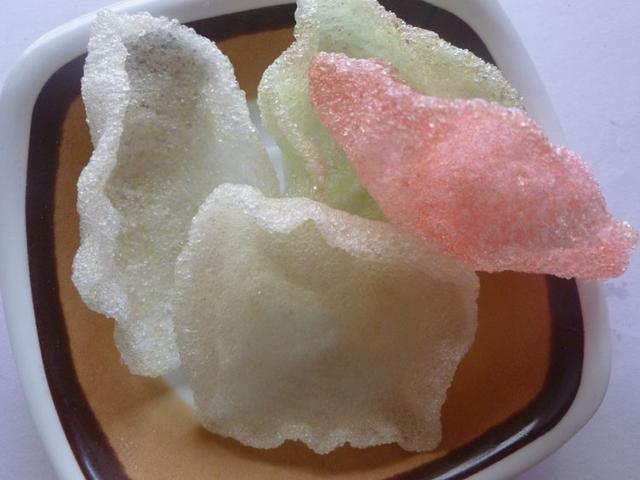 Does everyone in the country call it shrimp chips?

The shrimp chips are freshly fried and have an aroma of their own, the kind of aroma that belongs to puffed food, which makes you want to eat them uncontrollably, but without that. Lots of messy flavors to season, will be good. The whole shape is also thin and weak, more intimate and grounded than the other comes. And the white shrimp chips are just fine, no need to make any colorful ones.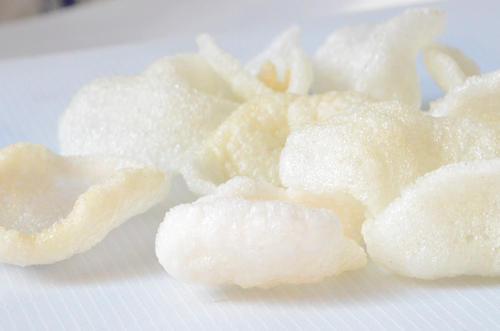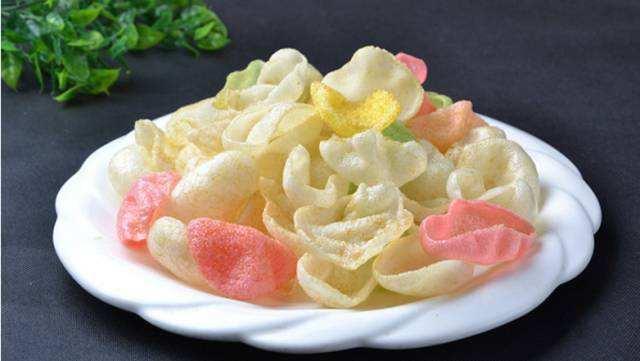 The fried shrimp slices can be eaten with salt and sugar, but it's good to eat them straight away. But it's nice to just eat them straight up and bring the flavor on their own. This is not a serious dish, just a good snack, a very special pre-dinner snack, unique, because you need to use a deep fryer! .

The more oil and less oil can be fried up, a little less can also be fried, fried in two slices, in the middle to add oil. The first time you deep fry something, it seems to be able to get started, the oil is hot and spicy, put it down and then it's done. It's a good idea to use a large spoon to put the shrimp in the fryer. Quickly, put the bowl aside, ready to catch the shrimp chips. You don't need to look at the time or anything like that, you'll get a reaction right away, put it down, immediately roll it up, soak it all up and turn it white, then fish it out. It's called "soft and unappetizing".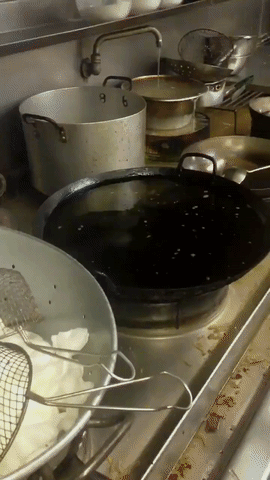 There is no reason to put it in a second serving, and if you put it in a second serving, you can't call it "shrimp chips" anymore. The shrimp chips did not have a wonderful taste, just delicious, very homely and delicious, reminiscent of a family gathering around a meal. I miss it.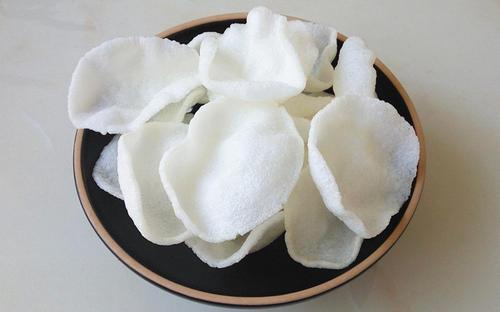 What do you say, you want a pot now?
(Image compiled from the web)