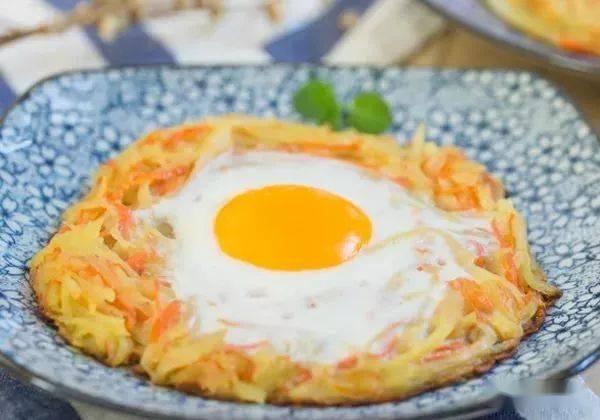 Double Shredded Egg Pie
The vegetable pie I'm sharing today makes use of shredded potatoes and carrots as the main 'pie crust', the ingredients are more aromatic, and a seemingly unintended addition of a 'fried egg' in the middle makes the overall look particularly pleasing, with a much more complete nutritional and flavour profile.
Ingredients.10g flour, 2 eggs, 1 potato, 1 half carrot, 1g salt.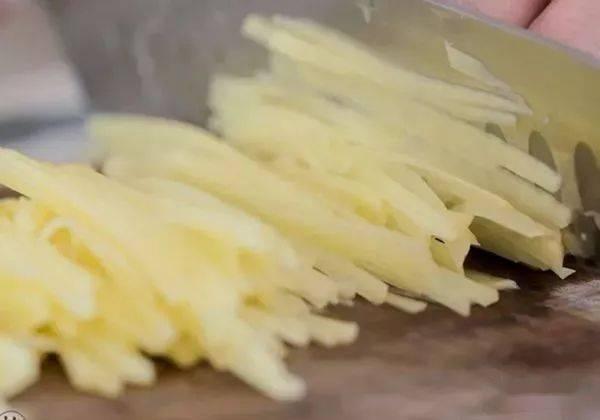 Wash and peel the potatoes. Cut into small pieces and finely shredded. Carrots in the same way cut into thin shreds.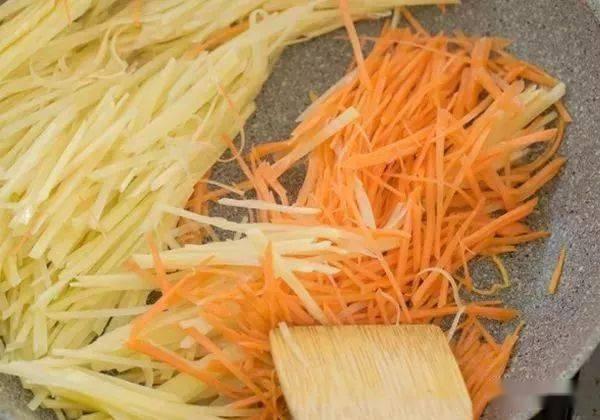 2. Hot pan with little oil, add the potatoes and carrots and sauté. Stir fry over medium heat for about 3 minutes, then add salt.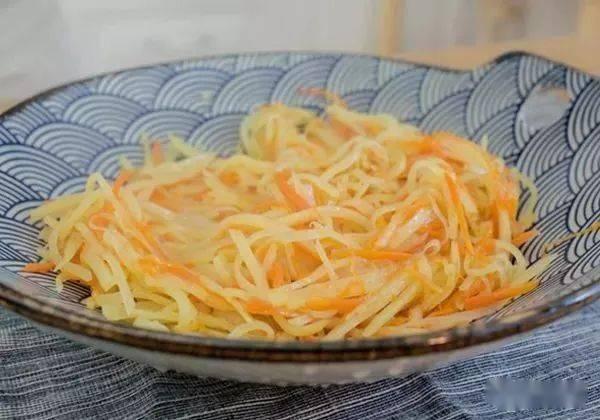 3. Stir-fry evenly and remove from the pan.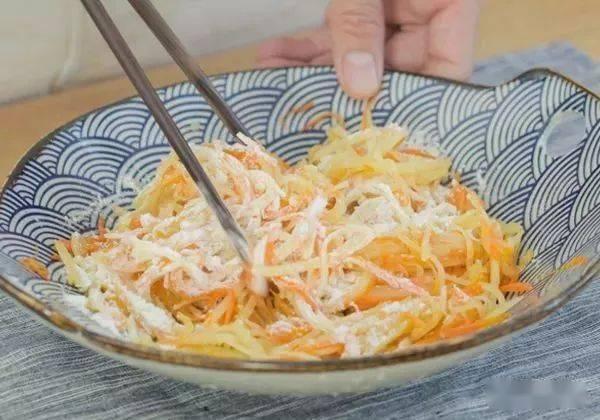 4. Mix in the flour and stir well. Flour can be plain or high or low gluten flour, whichever is best.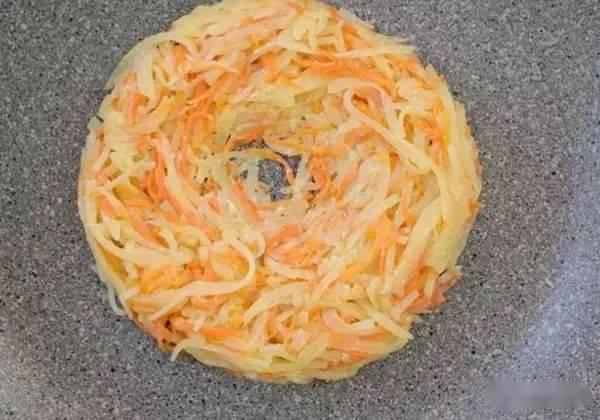 Brush a thin layer of oil on the pan. Pour in half of the ingredients and use a spatula to form a round cake, leaving a little space in the middle.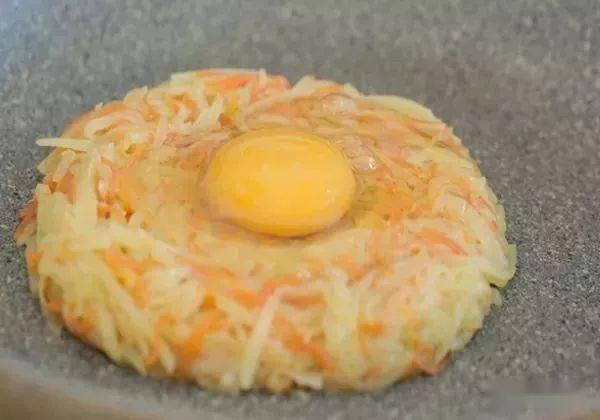 6. Fry on low heat for about 1 minute, then beat an egg.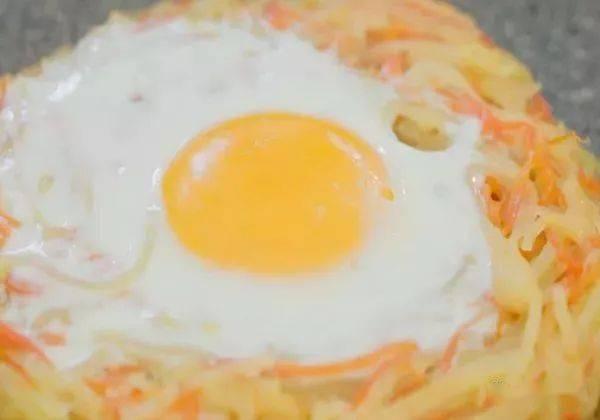 7. Cover and fry until the egg white is completely set.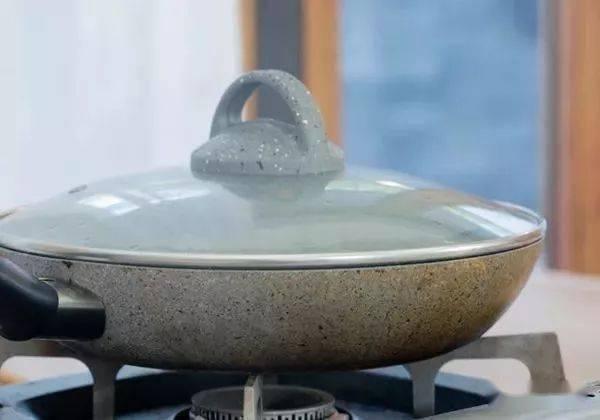 8.Turn off the heat and let stand for 5 minutes before removing the lid.