It's a good idea to have a bowl of noodles in 10 minutes, with vegetables and eggs, so you can eat it with energy. Northerners love noodles, we locals love noodles even more, all kinds of noodles are still very popular in our local area, there are many varieties of noodles! The fine noodles, broad noodles, river noodles, sausage noodles and so on, all have their own characteristics. Not only do you need to eat noodles for breakfast, but also for three meals a day, especially on hot days when you are too lazy to cook. The ingredients and side dishes are put together, there are vegetables and powder in this pot, the rice does not need to cook, simple, nutritious and delicious, eat it in summer again! Fits perfectly. Here we are going to share the river vermicelli, which is made by washing rice and grinding it into powder, adding water to make a paste, steaming it in a cage to make slices, cooling it and then cutting it into Made from strips.
There are many ways to eat rice noodles, such as stir-fried rice noodles, stir-fried wet rice noodles, rice noodle soup, etc., all of which have their own flavor with different ingredients and different ways of cooking. You can switch it up. When you don't have an appetite and don't know what to eat on a hot day, you'll want to eat flour, which our whole family loves, especially the kids. No matter how hot it is, I love to eat my fried river noodles. River noodles are rich in carbohydrates, sugars, starches and other nutrients, which can provide energy to the body quickly, so hunger doesn't know! What to eat, to a bowl of noodles in the belly, you can all come to the body, body energy.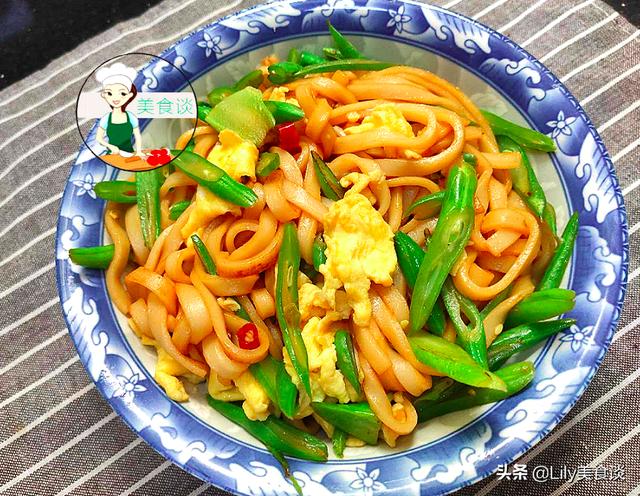 There are many ways to make fried rice noodles, with different ingredients to make different flavors of fried rice noodles, the most classic is beef. Stir-fried rice noodles up, but there is no care for the side dish ingredients, just stir-fry with whatever side dish you have. The stir-fried rice noodles recipe to be shared here is: stir-fried rice noodles with seasonal beans and eggs. The sweet and crunchy kidney beans, the fresh and tender egg, these two ingredients with meat and vegetables, nutrition is also more comprehensive, and then with the stir-fried river noodles together. There are vegetables and eggs, rice all done, the practice is also very simple, the action of some sharp 10 minutes on the table. Stir-fried rice noodles some people are prone to stir-fry uneven color, you can try to first use soy sauce and other ingredients to mix rice noodles marinated a little, and then stir-fried in the pot, so that This is a great way to make sure that your food is evenly distributed and tasty. This is a great way to get a good meal on a hot day. 10 minutes on the table, simple and nutritious, my son loves it. Next, take a look at the details of the practice.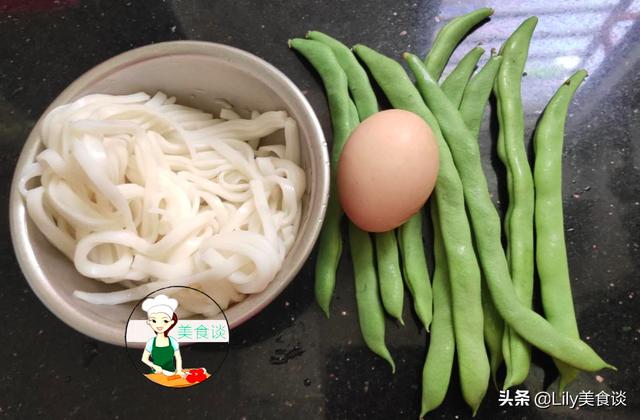 Stir-fried Rice Noodles with Beans
Prepare ingredients: appropriate amount of river noodles, appropriate amount of beans, an egg, a small amount of pepper.
Prepare the ingredients: the right amount of oil and salt, the right amount of light soy sauce, a little bit of oyster sauce, a little bit of dark soy sauce.
Detailed instructions.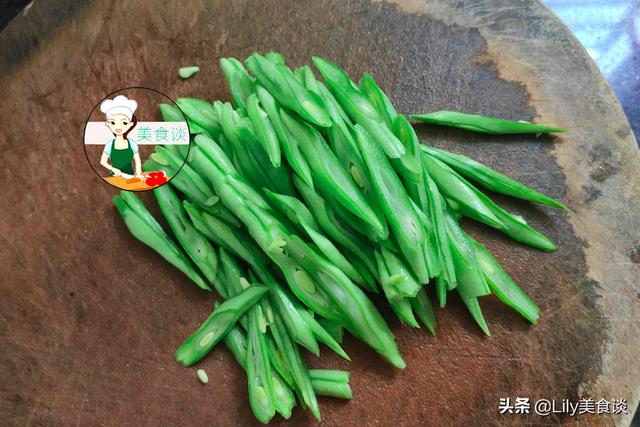 1、Tear off the old tendons and clean the beans, cut them into small pieces with a bias knife. Whisk the egg mixture into a bowl and set aside with chopsticks.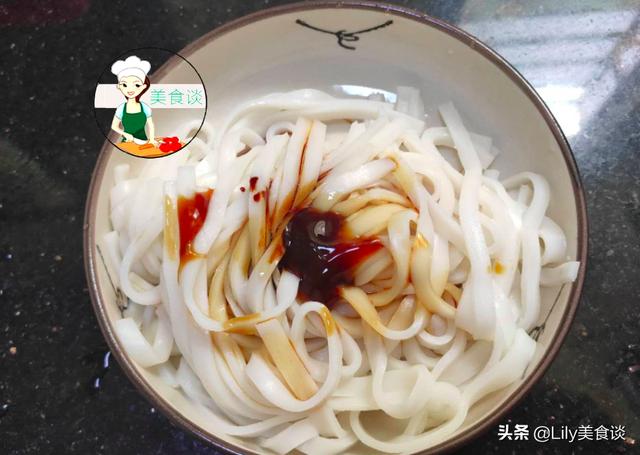 2、Wash the rice noodles with a little boiling water and drain.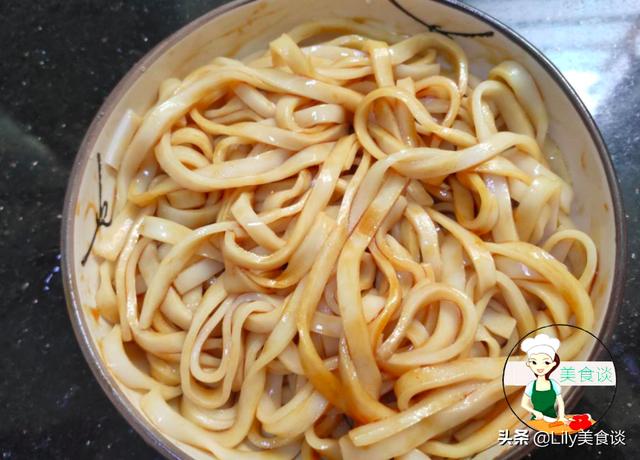 3、Mix the ingredients and rice noodles together until ready to use. (First add the spices in advance to catch evenly, so that the rice noodles stirred out of a more even color).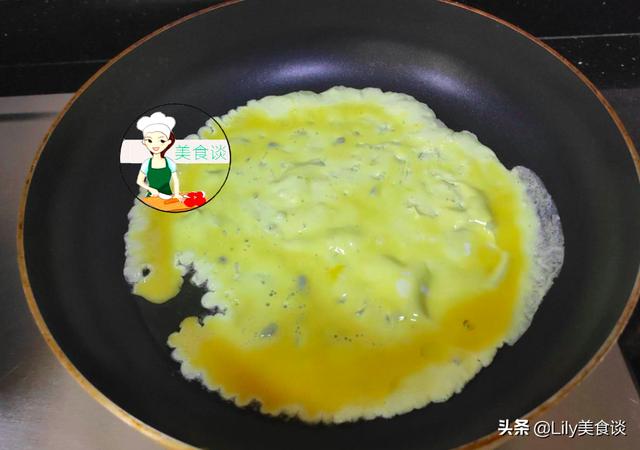 4、Heat the pan and fry the egg in a hot pan with cold oil until solid, then scatter and set aside.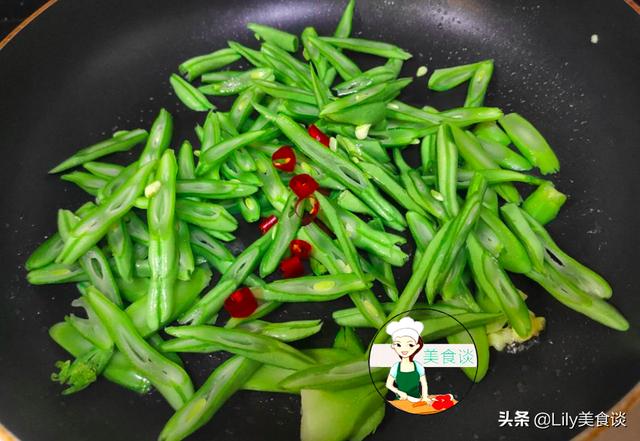 5, a little more oil in the pan, the cut four seasonal beans pan fry, add a little rice chili stir fry, stir fry evenly, add a little water with stew, the four seasonal beans stir fry until fully cooked.
6, add the rice noodles processed in advance and stir-fry together.
7, then add the eggs fried in advance back to the pot with stir-fry evenly, and finally add a little salt to taste and stir-fry well.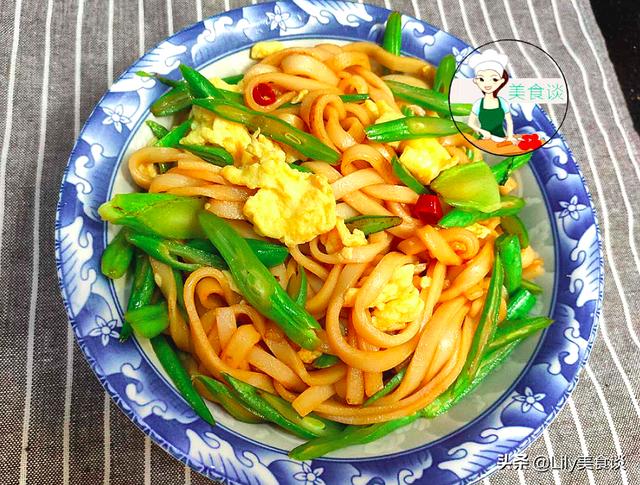 Pot on a plate to the table to enjoy, so a homemade version of: beans fried rice noodles will do it. This stir-fried out of the rice noodles on the color evenly, fresh flavor to taste, crisp beans, eggs, fresh and tender, these three ingredients together with fried The color looks attractive, and the meat and vegetable combination is nutritionally complete. This plate has vegetables, noodles and eggs in it, which makes it a delicious and nutritious staple for lunch or dinner, when you are too lazy to cook rice. A delicious plate, eaten directly as a dish as well as a main dish, easy and hassle-free, our whole family loves to eat this fried rice noodles. The whole family loves to eat this stir-fried rice noodles, and I'd like to share the delicious recipe with you.
Lily Food Talk Cooking Tips.
1, rice noodles in advance to add ingredients with mix well colored into the taste, so that the rice noodles fried out on the table more uniform, sell and taste are better.
2, the four-season bean must be fully cooked before eating, so we add a little water with stew to ensure that the bean can be cooked, do not greedy crisp taste and not fried.
3, side dishes we can match according to personal preferences, you can also add a little lean meat, beef or bean sprouts with stir-fry, is also very nutritious and delicious.