Hello, I'm Fei of First Gourmet, follow Fei for more home cooked food for your reference!
It's easy to lose your appetite on a hot summer day, and this time of year, in addition to coleslaw, some of theSpicy and sour appetizing daily stir-fry, can also instantly whet the appetite and open up the taste buds that are getting bland..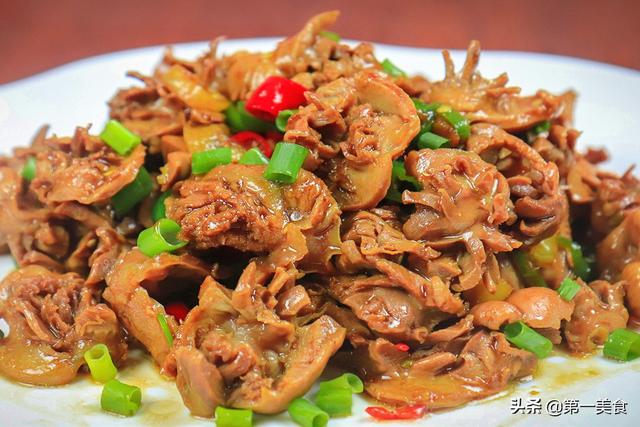 So, today we are going to recommend you aA crispy, strong, and tender dish to go with your wine - spicy and sour.fowlgizzardThe chicken gizzard is the stomach of the chicken, and is not only strong and chewy, but also rich in nutrients. The gizzard is the stomach of the chicken, and is full of nutrients and spicy peppers. .The mixture of red and green will attract you visually, and the spicy and sour taste will conquer you tastefully.The more you chew, the more flavorful it becomes.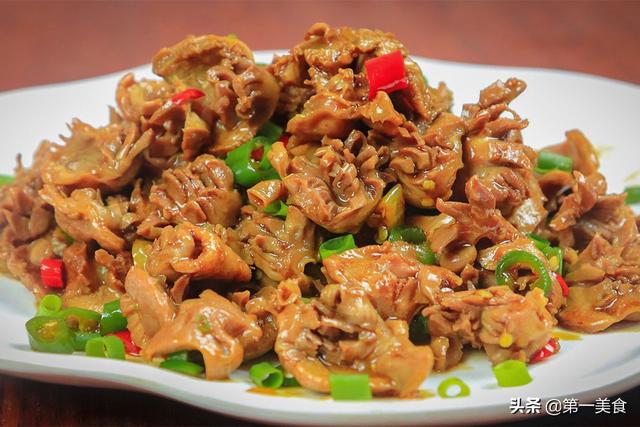 "Hot and Sour Chicken Gizzards
1.First of all, we put the gizzards in fresh water and wash off the fat, slime and residue from the top, washing the gizzards inside and out several times to thoroughly clean them.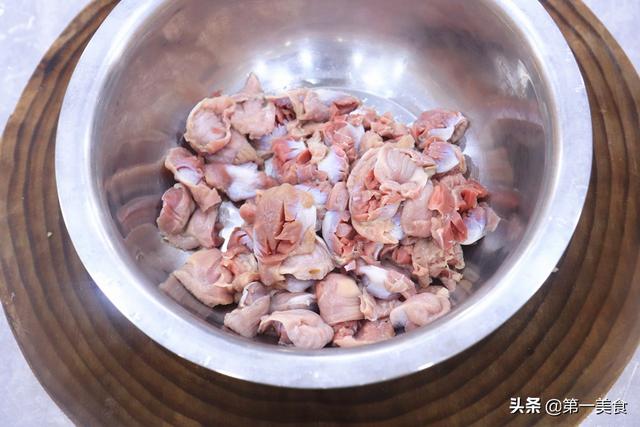 2.The gizzards should be thicker than the others, so that they are easier to cook.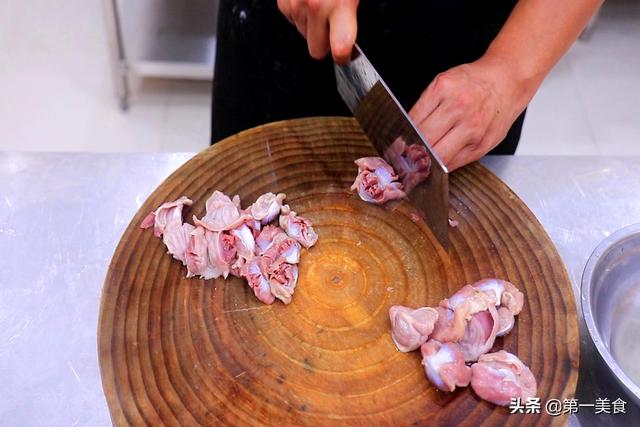 3.3. Cut three peppers into rings, and a few peppers into rings.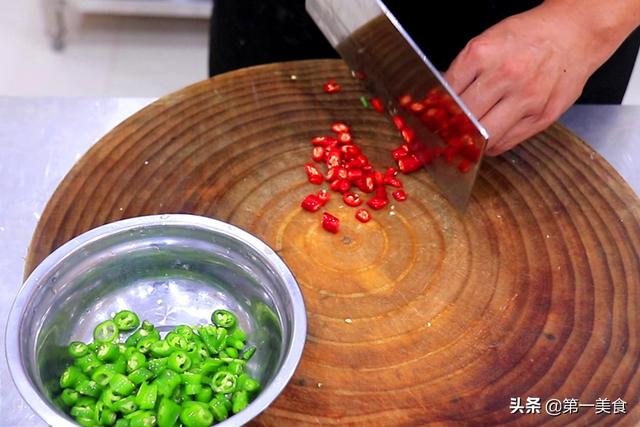 4.Prepare some more wild peppers cut into rings, onions broken and chopped into scallions, ginger flattened and chopped, put them together and reserve.
5.Put the gizzards in a pan of warm water, add a little wine to remove the smell, add salt to taste and boil the water to remove the foam.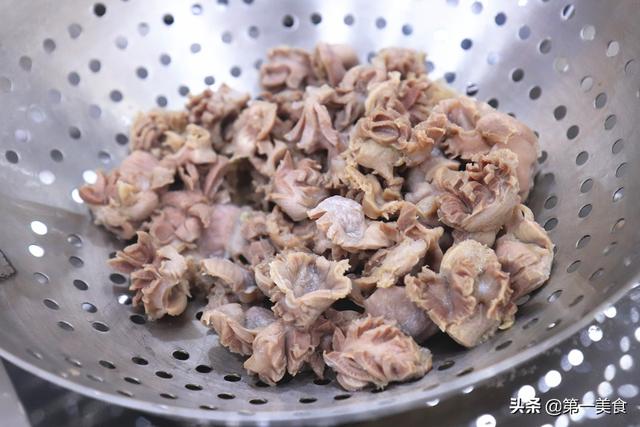 6.When the oil is hot, add the ginger, green onions and peppers and stir-fry them for a while.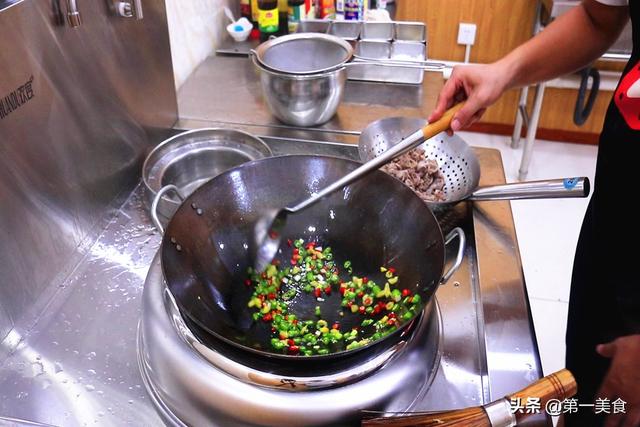 7.Pour in a little wine, add a little water, add the chicken gizzards, add 2 grams of chicken powder, a little sugar for freshness, 5 grams of oyster sauce, 5 grams of light soy sauce, 2 grams of dark soy sauce for seasoning, turn the heat to high and stir-fry quickly to melt the seasoning.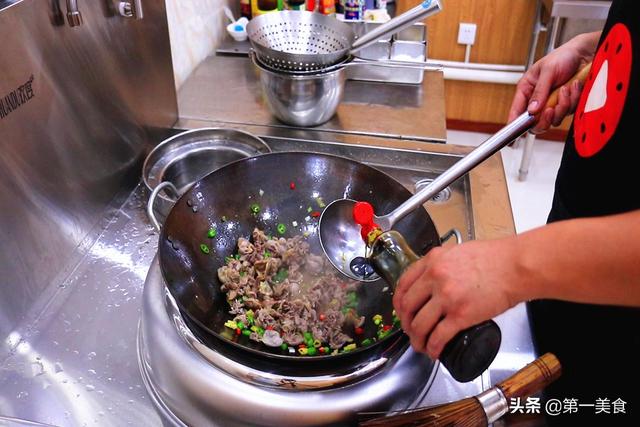 8.Add rice vinegar to soften the meat and make the gizzards more tender.
Fei has this to say.
1.Chicken gizzardThicker and more easily sautéed with a criss-cross knife for better flavor.
The gizzards are blanched to get rid of the fishy taste and to make the gizzards more tender.gizzardEasier to fry and cook consistently.
3. put some rice vinegar in the pan before serving to soften the meat, so thatchicken gizzardwill be more crisp and tender.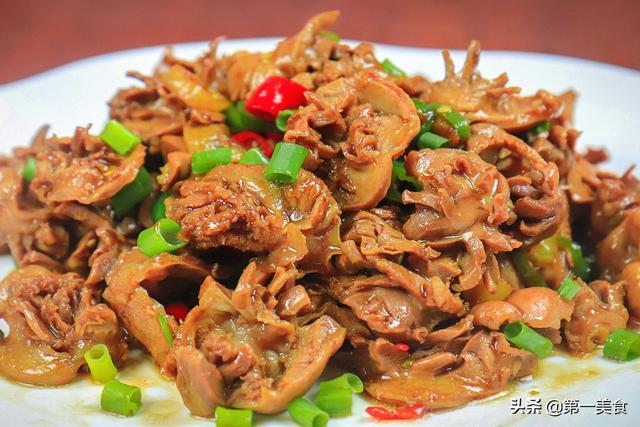 Well, this crispy and delicious spicy and sour chicken gizzard is ready, a very tasty next dish to wine.
Follow Fei for easy and practical home-cooked recipes every day, and we'll see you next time!