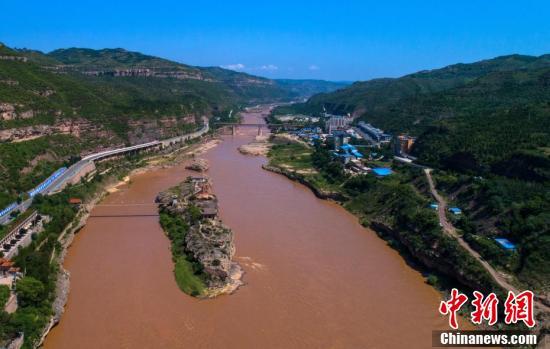 Mengmen Mountain is located 5 kilometers downstream of Hukou Falls in the Yellow River valley bottom bed, two shuttle-shaped boulders towering standing in the rapids. Two islands have been formed in the center of the river, and this is Monmonzan, which is known as the "Stirrup of the Nine Rivers. When the flood season comes, the yellow torrent rushes into the mountain, and it stands upright, allowing the water to flow all year round. The photo shows an aerial view of the Mengmen Mountain Island.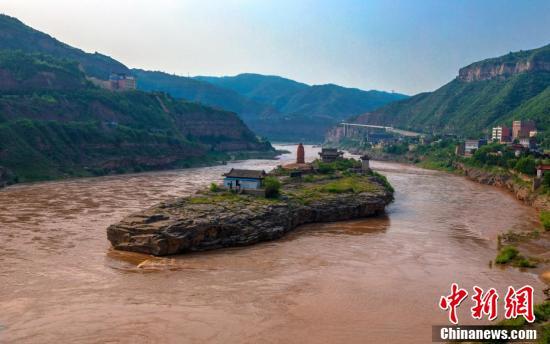 Mengmen Mountain and River Heart Island.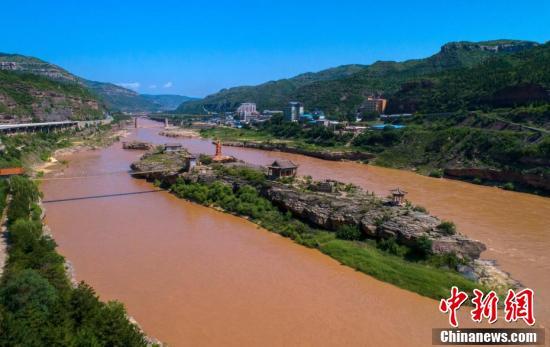 A panoramic view of Mengmen Mountain and River Heart Island from above.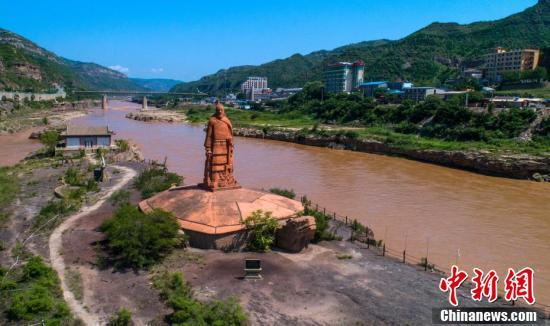 Statue of Daiyu.
High-altitude view of Mengmen Mountain River Heart Island. (Photo by Lan Hua)