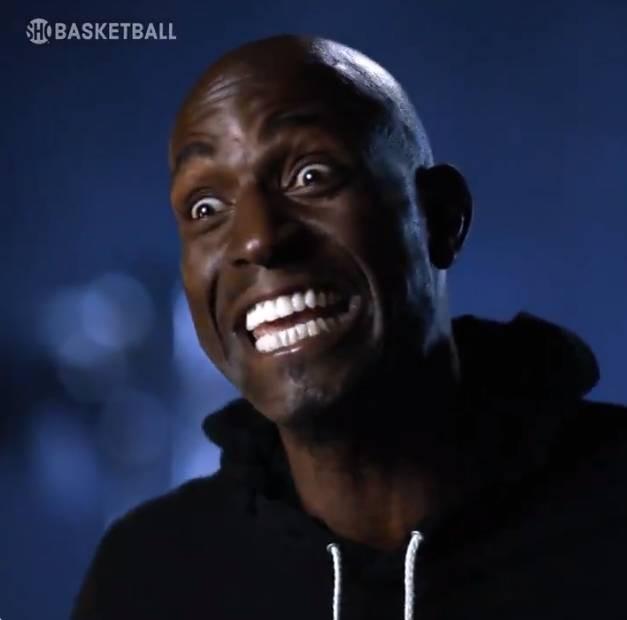 Live on the Bar, June 29, Garnett recently recorded a documentary in which he recalled a run-in he had with Old Spice Riley during a practice in Chicago in 1995.
"One time I went to a gym in Chicago and I walked in and Jordan was there, Pippen was there, and wow ..." Garnett said, "and all of a sudden, they said, 'Hey! You! Come here!'' Then I rushed over there with my cleats."
"Jordan said we were going to play two innings and we got going and I scored a couple of runs and then Isaiah Thomas came over and said to me, ' You're good enough to play in the NBA now.' In that moment, the world stopped," Garnett said.
"There was another tryout, Pat Riley was there, and he said, 'Holy shit, what is this, what the fuck do you guys want me to see?' See a high school student?' And he said to me, 'You know what you're doing here, right?'" Garrett recalls, "and then I play blow up, yell and rage, 'CNMD, what are you doing here?' What the fuck do you mean!'"
"And then Pat Riley applauded very calmly and said to me, 'Good practice~'" said Garrett.
(Muay Thai warning)