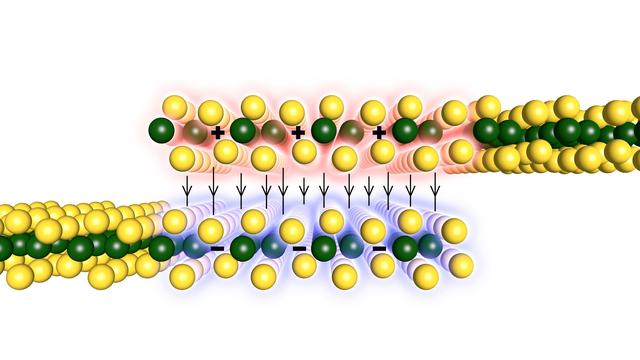 A team of researchers led by Stanford University has invented a way to store data by sliding atomically thin metal layers on top of each other that could fit more data into a smaller space than a silicon chip while also using less energy.
The research, led by Aaron Lindenberg, an associate professor of materials science and engineering at Stanford University and a member of SLAC's National Accelerator Laboratory, is a major upgrade from the type of non-volatile memory storage done by today's computers using silicon-based technologies such as flash memory chips.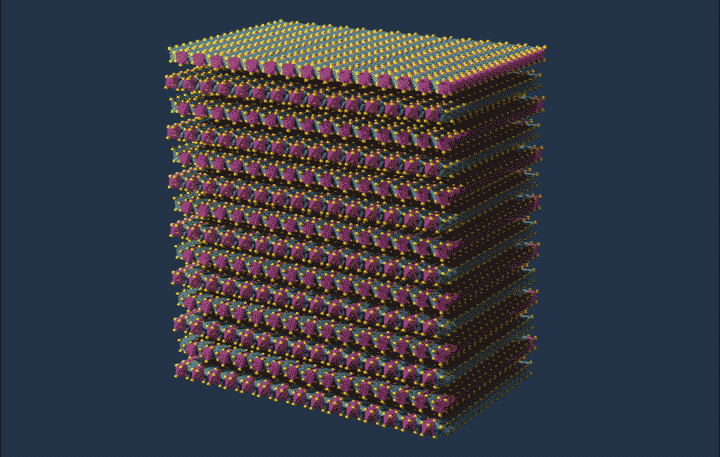 The technique is based on a newly discovered class of metals that form incredibly thin layers, just three atoms thick. Researchers have made these metals, called "tungsten ditelluride," into a new type of metal that can form incredibly thin layers, only three atoms thick. The layers stacked up like a deck of nano-sized cards. By injecting a tiny electric current into the stack of cards, the researchers caused each odd-numbered layer to be slightly offset relative to the even-numbered layers above and below it. This offset was permanent, or nonvolatile, until another current shock caused the odd-numbered and even-numbered layers to again Rearrangement.
Lindenberg says, "The arrangement of layers becomes a way to encode information. On and off, 1s and 0s were created to store binary data."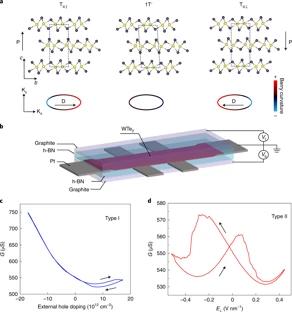 To read the digital data stored between these changing atomic layers, the researchers used a quantum property known as Berry curvature, which manipulates electrons in the material like a magnetic field to read the alignment of the layers without disturbing the stack.
Jun Xiao, a postdoctoral scholar in Lindenberg's lab and first author of the paper, said that moving the layers back and forth The amount of energy required is very small. This means that writing a 0 or 1 to the new device should require much less energy than today's non-volatile memory technology. Moreover, according to research by the same team published last year in the journal Nature, the sliding of atomic layers can happen so quickly that the So much so that data storage can be completed more than a hundred times faster than existing technology.
The design of the prototype is based in part on co-author Xiaofeng Qian, assistant professor at Texas A&M University. ) and Hua Wang, a graduate student in his lab, contributed to the theoretical calculations. After the researchers observed experimental results consistent with theoretical predictions, they performed further calculations, which led them to believe that the Further refinement of the design will greatly increase the storage capacity of this new method, opening the way for the development of a new class of ultrathin two-dimensional materials that are also capable of being used. Paving the way for a much more powerful non-volatile memory shift.
The team has already filed a patent application for their technology, while further refining their memory prototype and design. They also plan to look for other 2-D materials that can serve as data storage media even better than "tungsten ditelluride". better.
Says Lindenberg: "Very small adjustments to these ultrathin layers have a big impact on their functional properties. We can use this knowledge to design new energy-efficient devices for a sustainable and smart future."
The study was published in the journal Nature Physics.