This article was originally shared by LuoMom, welcome to follow and leave your comments, LuoMom teach you creative food creations, taste the style of food from around the world. In this article, Loma will share her tips on how to eat crawfish with disposable gloves, but why the gloves are not broken? The reason is found!
Summer is here, and when the weather is hot, I always want to have a barbecue and a cold beer at a stall, preferably with some spicy crawfish! and three or five friends to chat, life is very comfortable. Speaking of spicy crawfish, really love and hate, love, eat crawfish, simply can not stop, and spicy feeling really too! Addictive. The one thing I hate about eating crawfish is that if you wear gloves to peel the shrimp, you'll get oil in your hands, even if you wear With two layers of gloves and hands still full of oil, no one wants to peel a crawfish. So, it's great to have a friend who is willing to peel the crawfish for you, and you're just responsible for eating it. It's a very happy thing to be able to eat spicy and spicy crawfish without having your hands full of oil. So the question is, why is it that if you wear gloves to peel shrimp, your hands still get oil on them?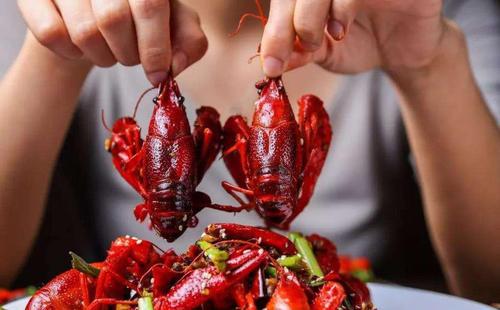 Careful people will notice that it's not just when you eat crawfish that you encounter this situation, even if you eat the fries, eat them in a plastic bag and finish them Afterwards, you still get oil on your hands, why is that? Today Loh's mom is going to talk about why she eats crawfish with disposable gloves, but her gloves are still intact but she has oil on her hands. The reason found, of course, is these 2 main reasons! Let's take a look at it!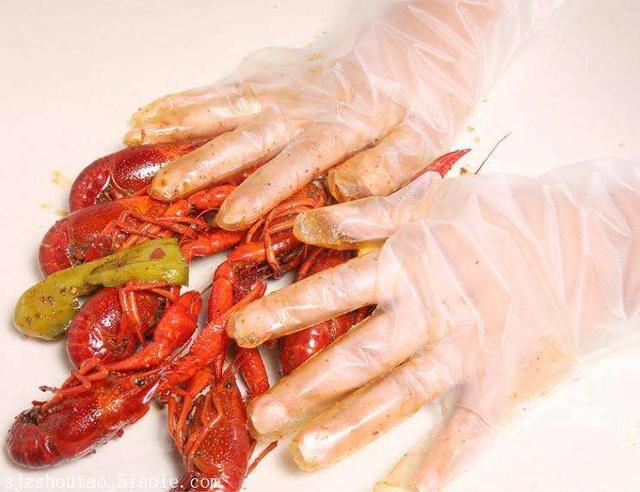 One, is the glove broken?
The crawfish shell is hard, did it scratch the glove and that's why the oil got into the glove, but upon closer inspection, the glove It wasn't damaged. Besides, the fritters are so soft, they won't poke the gloves. I'm sure a science student could solve that problem, since the gloves are made of plastic, the main material used to make plastic being polyethylene. Polyethylene is a polymer compound that appears to be dense, but actually has large gaps that we just can't see. The oil will pass through the gap and easily enter the glove, which in turn will stain one's fingers. And the quality of disposable gloves everyone speaks for themselves, so the ability to penetrate the oil will be stronger.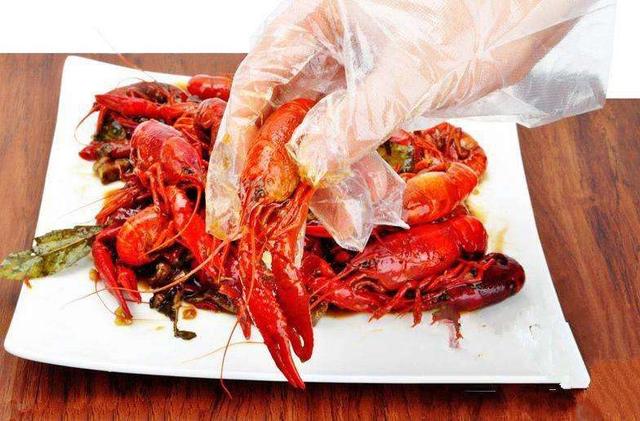 Second, is it useful to wear gloves? Just don't wear it.
The gloves don't completely block the grease, but they still block the vast majority of it. The grease that gets on your hands is only a small part of the total, so we can just wash them a little. But if you don't wear gloves, your hands will be full of grease, and it will also run down your arms, making you feel very dirty. The feeling of having oil all over your hands is very greasy indeed. Also, there is a great advantage of wearing gloves, which is that when facing hard and long pliers, it can act as a shield and won't scratch easily! to hand. If you eat crayfish to cut their own hands, the loss of it, but also have to suffer the pain of the skin.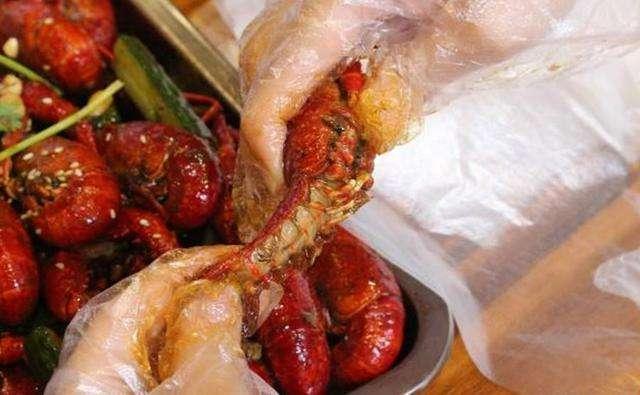 Of course, people who eat more shrimp, will feel the impact of wearing gloves to play, or unarmed peeled crawfish is better, fast, ruthless, accurate, minutes to eat! Get it in your mouth and beat the cravings in your stomach. The only downside to peeling with your bare hands is getting oil all over your hands, and that's where paper towels come in handy, just wipe your hands with more paper towels. The only thing to keep in mind remains safety and not to cut your fingers. For many food lovers, peeling crawfish is no problem at all.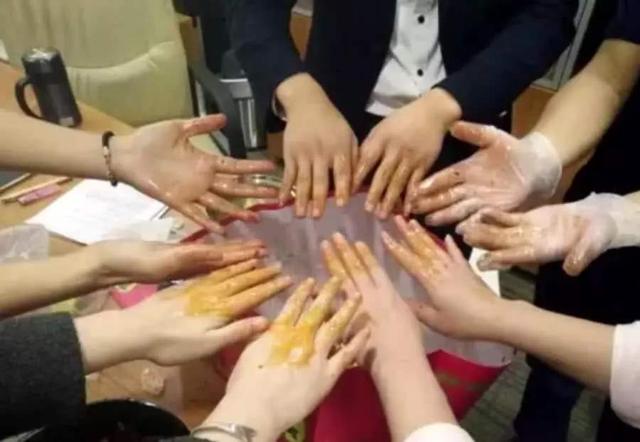 Loma has a word for it.
Did you get the reason we just shared about wearing gloves with oil on your hands too? If the next time you have crawfish with a friend, quiz them to see if they know why, and if they don't, you can give the They talk, and they're "knowledgeable people" to their friends! Are you drooling at this point? Are you craving crawfish right now? Let's get moving!
Well, that's it for this issue of Loma's sharing, please follow and leave your comments, Loma teaches you creative food creations and taste the food style from all over the world.