Today, I'm going to teach you a divine dish that is so delicious that I can eat two bowls of rice every time!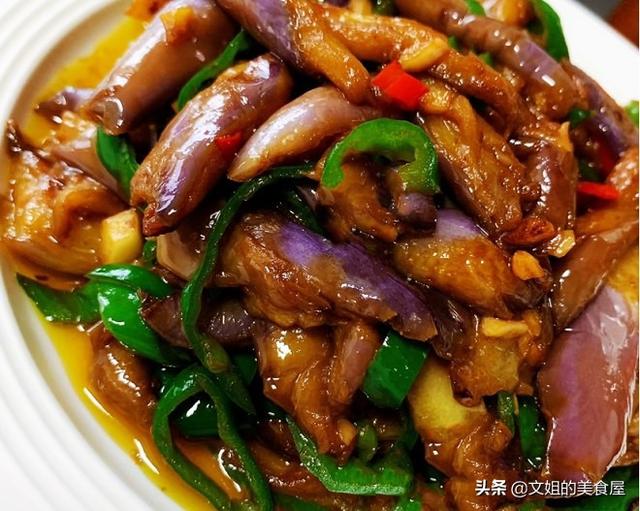 material used
3 eggplants, a spoonful of bean paste, soy sauce, light soy sauce, salt, ginger and garlic, green pepper, chicken essence.
Step 1.
Shredded bell pepper, minced ginger, garlic and millet chili.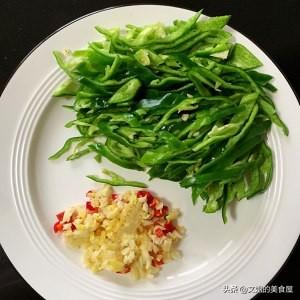 Step 2: Wash the eggplant and tear it into small pieces as shown in the picture.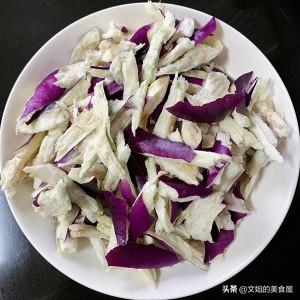 Step 3: Add a little more oil, heat the eggplant and stir-fry on high heat.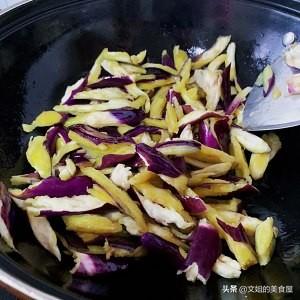 Step 4: add ginger and garlic to break the life and continue to stir-fry the eggplant to get the aroma and softness.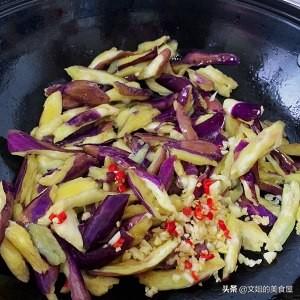 Step 5: add a spoonful of soy sauce and a spoonful of soya bean paste stir fry well, add a little salt (can also not add according to their own taste to)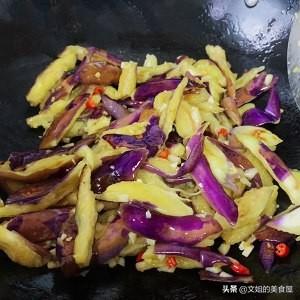 Step 6: Almost fried like this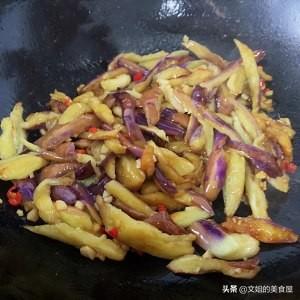 Step 7: put the chili shreds on high heat and stir-fry until flavored, and finally mix in a little chicken stock, pan and plate (chicken stock concentrate is a refreshing seasoning) Supermarkets sell them Too many people asked in the comments Here's a uniform note for you. (If you don't have it, just use chicken extract instead ah If you don't eat chicken extract, don't put it in)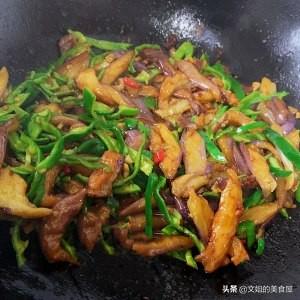 Step 8: Look at that sell!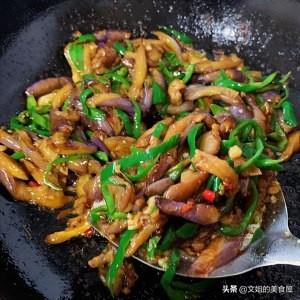 Step 9: The eggplant and bean sauce used
Step 10: Isn't it delicious?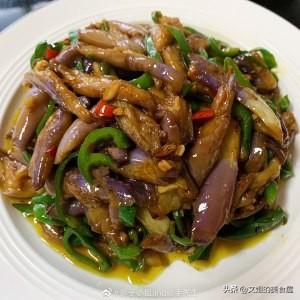 tips
The eggplant should be stir-fried on high heat, the kitchen novice may be confused, the good thing is that the process is very simple, less oil put in the end is really afraid of frying scorched students can add a drop of hot water halfway, the taste is not bad.
The point is the eggplant is important! It has to be tender! Summer's fine eggplant is so soft and delicious! It would be nice if you could buy the kind that the farmer grows at home.
I used pure canola oil, it looks yellowish in the photo, not seasoned with anything else ha!