There is a taste of home, called "Wenshan Hundred Tastes", click to follow and let the hometown food bring us together to reminisce the past and look forward to the future!
Cold roll noodles, cold rice noodles, pea noodles, pickled rice.
It's the four kings of summer snacks in Wenshan.
And cold shrimp is a must-have dessert after a summer meal in Wenshan.
A bowl of cold shrimp in your belly will make you feel better.
All the heat is gone in an instant, and after a cold shrimp...
The summer hadn't been wasted.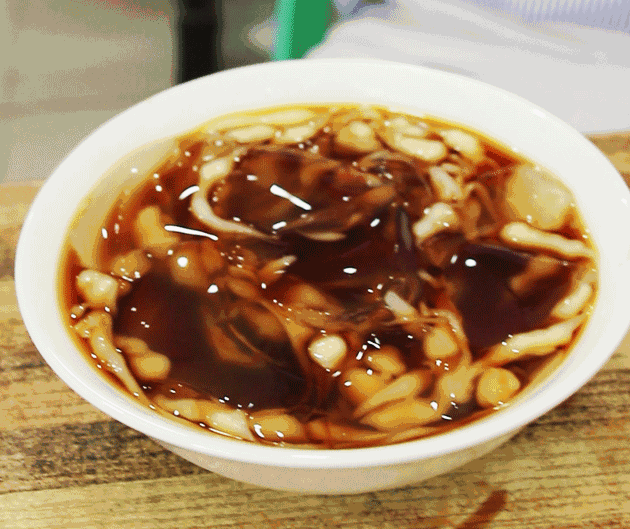 Seven doesn't understand why it's so good for cold shrimp.
There is no national promotion, make us these handicapped party.
Being in a foreign country, want to eat not, want to do not do.
Powerless feeling burst.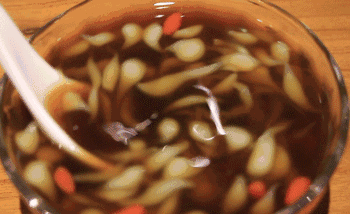 Cold shrimp are mainly prevalent in Shaanxi, Hubei, Yungui and Sichuan.
For those of you who haven't eaten it, by its name, you think it's shrimp.
By the looks of it, I thought it was a mutant tadpole.
Can't get it down.
But add brown sugar water and sesame peanuts sprinkled on top.
Put some rose sugar on it, and your mouth will water just by looking at it.
Just take a bite of it, it's soft, sweet and cold.
The crunch of sesame peanuts, the fragrance of roses and the softness of cold shrimp.
It's all in one bowl. It's popping and sweet, and so good that you could drink it three times in a row.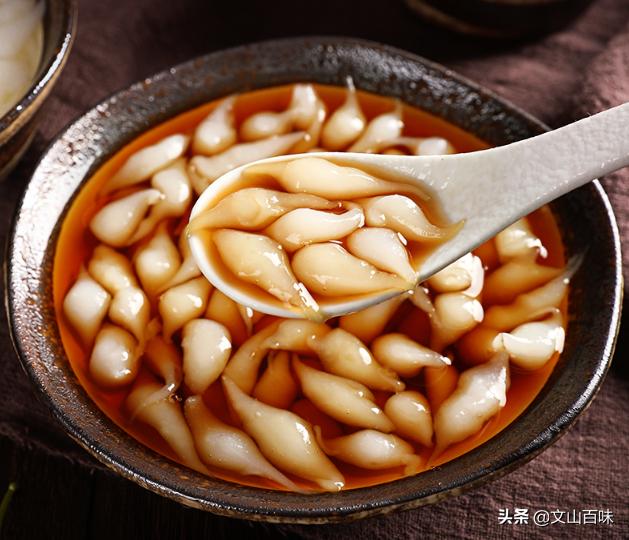 If the shrimp are served with ice powder, it's like having a beauty filter on.
It's even better to look good, scoop a spoonful into your mouth and sip.
The jelly-like texture, pearl-like Q-tip.
It's simply a thrill for both body and taste buds.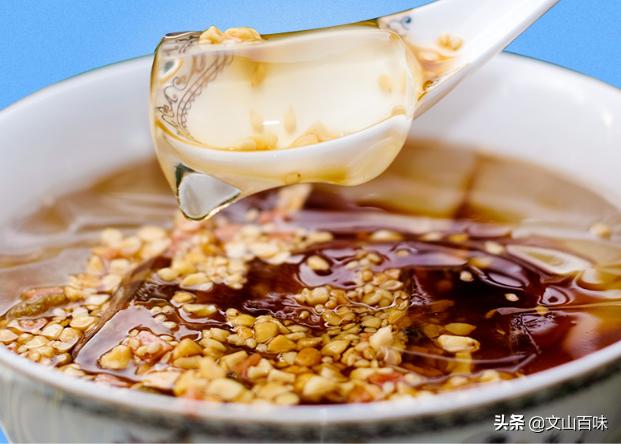 It must be hard to make such delicious cold shrimp!
Quite the contrary, the ingredients and preparation are very simple!
But someone like Seven, if you don't have patience.
Still, you can't escape the fate of being able to do it at a glance.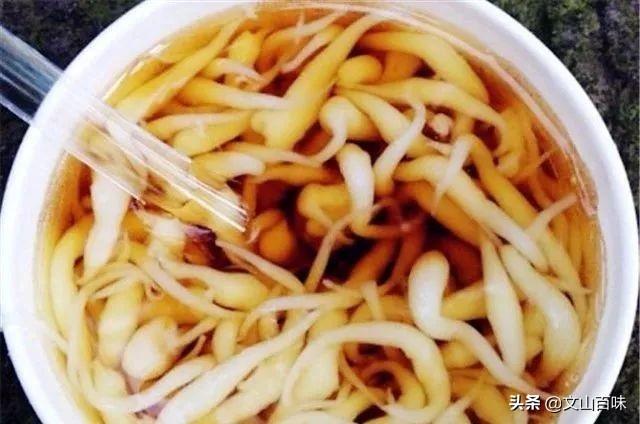 The ingredients to make cold shrimp vary from person to person.
Some use glutinous rice, some use sticky rice.
Some use flour, and some mix rice flour and add a little cornstarch.
The ingredients are different and the taste is slightly different.
But the practice is always the same.
To sum up on 4 steps, soaking, grinding, boiled into a paste, leak forming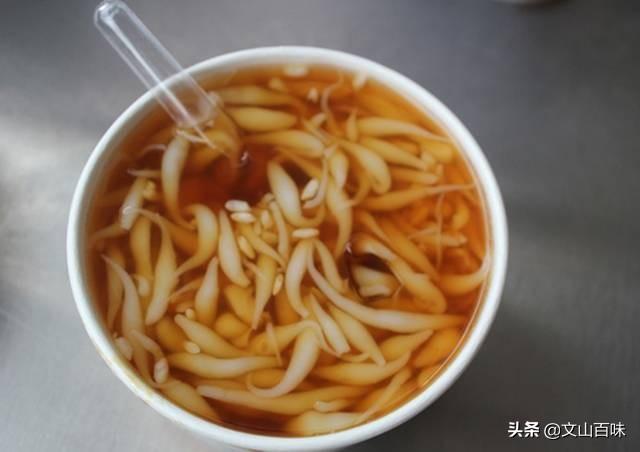 The following is an example of glutinous rice flour.
Ingredients.
Glutinous rice, lime water, brown sugar, rose sugar, ground peanuts, sesame seeds
Do.
1、Wash the glutinous rice, soak it for 30 minutes, then grind it into rice syrup and set aside.
2、Pour water into a non-stick pan and boil, stirring while pouring in the rice syrup to prevent it from being sticky.
3、Pour in the lime water (mainly for shaping) and cook over low heat until it becomes paste.
4, find a bigger container filled with ice water, the cooked rice paste while hot with a spoon or a hole in the container, the rice paste into the ice water that is cold shrimp.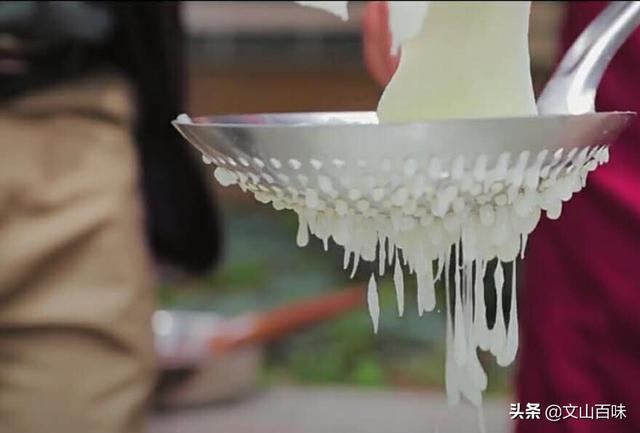 5、Put the brown sugar into a pot of boiling water and then cool.
6, scoop a bowl of cold shrimp, add brown sugar water, rose sugar, sesame peanuts crushed that is, there are nuts put some nuts more delicious.
The authentic practice on the street is to use clarified lime water to mix glutinous rice flour, which also adds some rice flour, so that it tastes more palatable.
Cold shrimps are also called rice cold shrimps because they are made of rice and have a large head and thin tail that resemble shrimps.
If you don't know how to add lime water or grind glutinous rice flour, you can buy ready-made shrimp powder and just follow the steps on the package to make it.
I am Wen Xiao Qi, this issue of [Wenshan Hundred Tastes] is over, if you like what we have shared, please share it with your friends. I'll still be here at 5:30am tomorrow morning to share with you promptly.